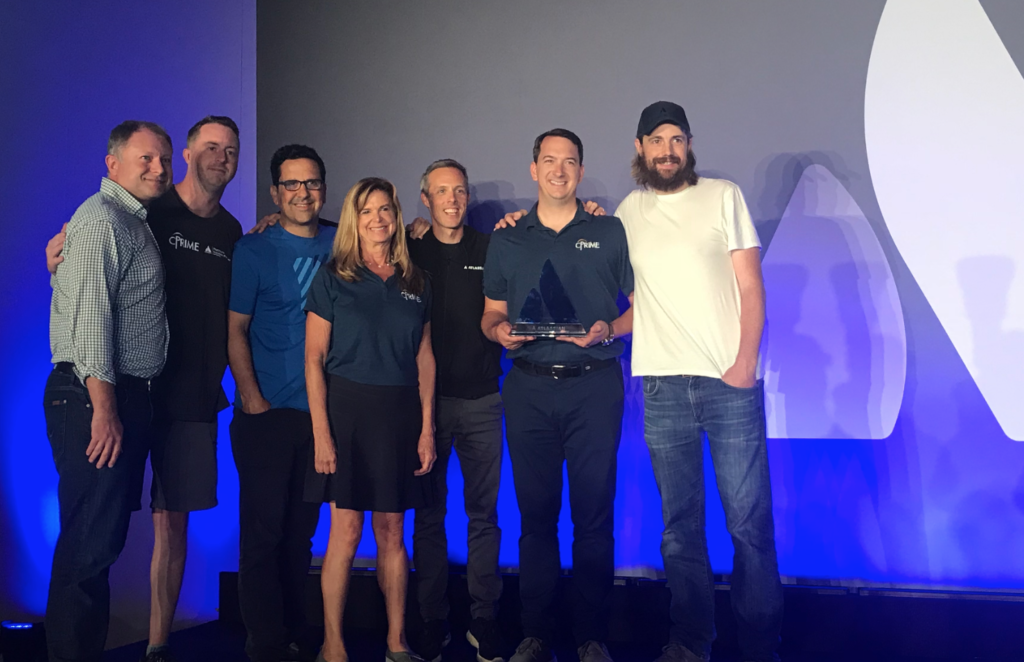 It was a great week filled with insightful and innovative talks, transformative product discussions and out right fun in Barcelona, Spain. Cprimers from near and far have just returned from another exhilarating Atlassian Summit Europe, with them the award for the esteemed Atlassian Partner of the Year 2018: Agile.
Read more about his award the 2018 Atlassian Summit Europe here
.
This award is given in recognition of our contribution and achievements in developing new business, thought leadership, products and Agile services that complement the Atlassian product set. The value of Cprime's solutions has always been found at the intersection of Agile and Technology used to support its processes. We believe that maximum impact comes from bridging these often times siloed initiatives, and are thrilled that our esteemed partners have recognized not only the validity of this approach, but more importantly, our efforts in spreading this approach and philosophy.
Our team made a splash at the Atlassian Summit this year, not only with the receipt of this award, but with the Atlassian Summit Europe debut of our Atlassian Apps that make up The Power Portfolio. This set of apps uses revolutionary new scripting language, called SIL (Simple Issue Language), that ignites these powerful apps.
Learn more about our transformative apps, like Power Scripts for Jira
.
With our broad range of expertise, our team also led 3 highly attended talks:
• Large scale Atlassian adoption at the speed of trust
• Gain scale, reduce cost and more – Migration best practices with AWS
• Admins anonymous – Your 5 step recovery guide to creating an effective Jira instance
To get in touch with an Atlassian expert about any of the talks you have seen, our Power Portfolio or our Atlassian solutions, contact us.