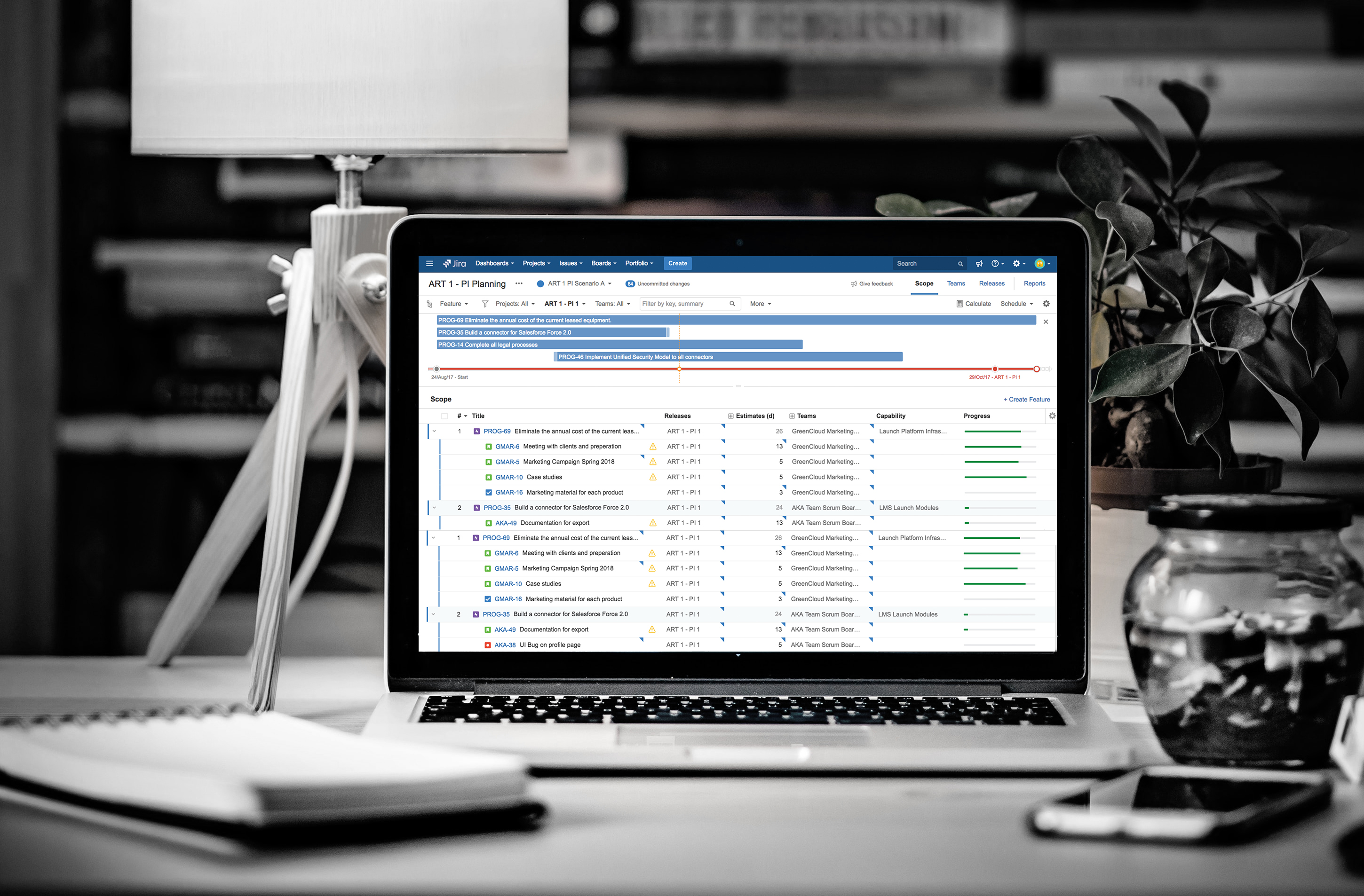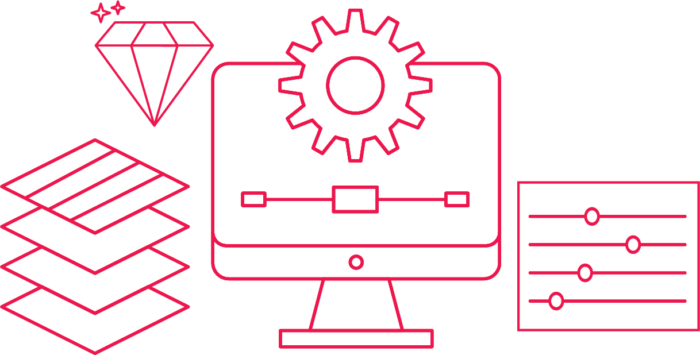 Bringing Scale to Atlassian, Simplified.
Cprime's SAFe in Jira Solution bridges the power of Jira, Portfolio for Jira and various Atlassian Marketplace Apps with our deep SAFe and Scaling expertise into a single, effective solution.
Alignment
Prioritization between levels Alignment from Strategy > Work and Work > Strategy Business and technical teams in sync
Predictablility
Manage risks and dependencies across teams Scope and estimate are consistent Real-time insights for quick response The right metrics for all levels
Governance
Single point of truth throughout the organization Bi Modal Planning and Delivery Align planning and estimating practices
Jira + Apps Solution
Vast Team Tool Integration
Jira, TFS, CA Rally, IBM RTC, Version One/Collabnet, Excel/Google, Other. No limitations to integration!
Robust Reporting
Capacity, Roadmap, Scope, Release Schedules, Team Level Reports, Sprint Report, Program Reports, and many more
A Team Owned Solution
Keep it simple and help avoid managing multiple platforms - teams don't have to tackle internal challenges like hosting, security, etc.

A Atlassian Platinum Solution and Enterprise Partner trusted to help clients best utilize Atlassian Software

Cprime was selected as Atlassian's Platinum Solution Partner of the year for 2017

Cprime was selected Atlassian Partner of the Year: Agile for 2018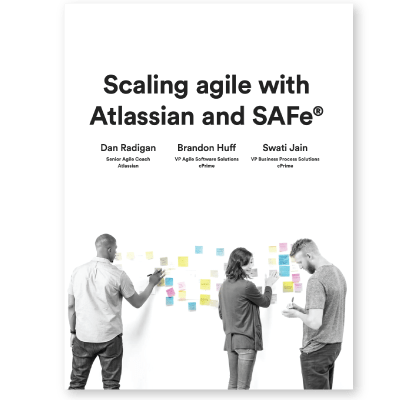 Scaling Agile with Atlassian and SAFe®
Together, with Atlassian, we are proud to release the "Scaling Agile with Atlassian and SAFe®" white paper This solution provides an approach to apply SAFe® concepts and principles using the Atlassian suite. While this approach isn't prescriptive, it offers a...
Download your copy
Jira Align Webinar Series
Jira Align is creating unparalleled excitement and interest in the Enterprise Agile space. The ability to align around common goals,...
View resource
5 Key Areas to Establish Jira Governance
Throughout our extensive Agile and Atlassian Technology implementation experience, we have identified common team, program and portfolio technology and process...
View resource
Value Streams and SAFe
Understanding and visualizing the flow of value in your organization is one of the first steps for implementing the Scaled...
View resource
Get a 1:1 Demonstration of SAFe in Jira