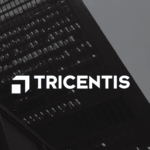 Tricentis Leverages Cprime's AWS Expertise to Achieve SOC 2 Compliance
Tricentis Flood is a distributed, cloud load testing platform that helps teams test, analyze and improve the way their
applications scale — with seamless integration across the DevOps pipeline. With Tricentis, you can achieve a
continuous view of application performance and go live with confidence.
Tricentis adopted Cprime's recommendations for performance improvements, including the following AWS Services:
Threat Detection: AWS GuardDuty – Ensures threat detection by continuously monitoring for malicious activity
and unauthorized behavior.
Traceability: VPC Flow Logs – Provides traceability of network traffic within AWS Virtual Private Clouds.
Reliability: Application Load Balancers and Autoscaling Groups – Distributes traffic across multiple AWS
availability zones to increase reliability and fault tolerance.
Disaster Recovery: Amazon S3 – Object storage with replication across regions to ensure disaster recovery.
Secure User Access: IAM – Manages user access credentials and programmatic access keys to AWS services.
Some of the images used were designed by freepik.com