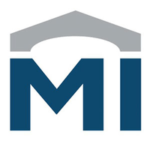 With the implementation of Test-Driven Development, National Mortgage Insurance saw significant test coverage with timely releases of agile sprints.
National Mortgage Insurance (National MI) is a private mortgage insurance company that enables borrowers with low down payments to realize homeownership, while protecting lenders and investors against losses related to borrower default. National MI moves MI forward to support the needs of an evolving mortgage industry.
The turbulent environment in the mortgage industry continues to challenge mortgage lenders and servicers alike. Complex, inflexible and costly-to-maintain legacy systems struggle to keep up with the frantic pace of changing regulations, technology advancements, investor guidelines and customer expectations.
Some of the images used were designed by freepik.com