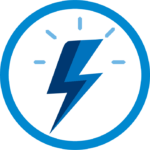 Throughout our extensive Agile and Atlassian Technology implementation experience, we have identified common team, program and portfolio technology and process practices that hold you back from growth and scale. As a result, we have pulled together our Agile thought leadership and Atlassian technical solution team in an effort to synthesize client learnings and aggregated use cases into a governance health report that is run against your Jira instance.
This report provides all the most popular and curated Atlassian & Agile Scripts that have been requested and implemented across our user base over the past 3-5 years. These scripts will uncover process and technology risks, highlight anti-agile patterns so that over time, your Jira Admin, Agile Coaches and Executives can align on governance and compliance initiatives with this toolbox of scripts. This is a first step towards a foundation for governance and maturity and should be adopted to establish best practices for Jira Administrators, Agile Coaches and the wider organization.
In this webinar, attendees will learn: An introduction to script writing in Jira using simple issue language (SIL) **How to get started managing and executing scripts using Power Scripts for Jira **Understanding the Jira problems and how to implement the top governance scripts to solve the problem.
Watch the Webinar on Demand
Some of the images used were designed by freepik.com