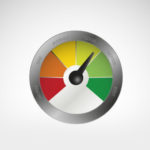 The Version One Annual State of Agile survey indicates that 94% of organizations are practicing Agile in one way, shape, or form. Thanks to the revolutionary shift towards a digital society, and the need to respond and innovate, organizations are investing exponential amounts in Agile adoptions.
But may I inquire what this investment has yielded besides an Agile label? Sadly, I found few organization leaders can produce concrete data to meet this ask, let alone articulate the gains. I am not talking about story points and velocity, but rather the measures that count and impact the bottom line.
After years of banging my head against the wall pushing organizations to become "more" Agile, I finally got smart and turned my coaching philosophy on its head. I now begin with the desired outcomes driving the adoption and identify both leading and lagging indicators to gauge whether the change initiative is moving the needle and impacting the bottom line. I have had success with this approach because it creates alignment, accountability, and quite frankly, feels more natural.
The approach has evolved into a four step model that can be easily articulated and understood.
Watch the Webinar on Demand
Some of the images used were designed by freepik.com