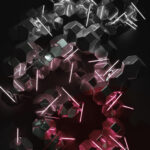 Whether you're currently using Atlassian Cloud applications, or you're planning to migrate before the Server platform is phased out, data security has to be a top priority. And, keeping your data secure shouldn't be a headache. Fortunately, Atlassian Cloud offers a robust suite of security features that are easy to use once you know how they work.
In this webinar, three Cprime experts discuss how these features work, and how to approach creating the optimal setup. And, you'll see practical demonstrations so you can follow along. You'll come away from the webinar with the following:
Understand Atlassian Access capabilities: Learn key security features including user protection, data safety, and monitoring in Atlassian Access.
Master Jira Security fundamentals: Acquire knowledge on Jira's global permissions, permissions schemes, and issue-level access controls.
Navigate Confluence security configurations: Understand Confluence's global and space-level permissions, and how to manage restricted pages.
Implement security best practices: Equip yourself to establish robust security protocols within the Atlassian Cloud ecosystem.
Enhance organizational collaboration: Promote a secure collaboration environment by effectively managing access and mitigating risks.
Speakers:
Clayton Chancey
Senior Enterprise Solutions Architect
Cprime
Ashley McNeal
Managing Director, Cloud Migrations
Cprime
Fabio Almeida
Atlassian Migrations Engineer
Cprime
Watch the Webinar on Demand
Some of the images used were designed by freepik.com