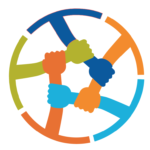 The way originations engage their end-users not only provides a way to excel and deliver consistent value but also represents a large opportunity for continuous improvement of product and process.
By utilizing a well-defined process, that incorporates valuable feedback from end-users, teams can improve alignment and coordination within the service team and beyond, to include the product, project, and development teams.
The new Jira Service Desk is a powerful add-on to the full-scale Jira Agile application that uses established project tracking capabilities to effectively collect, track, and route customer service requests based on customizable service level agreements (SLAs) and thresholds you design.
Cprime has deployed Jira Service Desk for organizations around the world to better support their users. This deployment has been configured in such a way to improve transparency, to align with project management, and to help organizations scale.
In this webinar, Dan Frost will describe the capabilities of Jira Service Desk and walk through how JSD can be used to drive alignment across teams.
In an era where the feedback from end users has never been more important, this session will demonstrate how to not only improve the accuracy and latency of feedback coming into your organization, but also how that feedback can be handled in an efficient and scalable way to help you make the best decisions possible.
Watch the Webinar on Demand
Some of the images used were designed by freepik.com