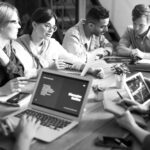 Executive's Guide to Agile Transformation with Jira Align
Join this Atlassian Team Talk with Cprime's Tina Behers, Delivery Director, Business Agility. We shares insights into how Jira Align can help your organization shift from a project management mindset to a value-driven delivery model.
In this session, we'll also explore:
Why a shift in mindset is required for real change
What a connected enterprise is and how that drives agility
How businesses can refine product understanding, align corporate to product strategy, and optimize product roadmapping and planning
How to steer the final delivery of product value using the roadmap
Plus, connect with Cprime experts on Atlassian Solutions!
Watch the Webinar on Demand
Some of the images used were designed by freepik.com