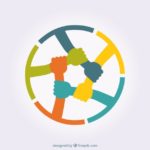 Your team can be ten times better.
What does that mean? That means your professional team can accomplish 10x more work, do it with 10x more quality, 10x faster, or with 10x less resources. Your family can be 10x happier. Your school can be 10x more effective at helping people learn. Your community group can be 10x better at making life better for the people it serves. Even you yourself can be 10x more effective at getting what you want.
In other words, you can be great. Your team can be great.
Watch the Webinar on Demand
Some of the images used were designed by freepik.com