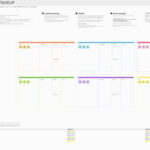 Design Thinking is about more than design! The process helps anyone approach problems in a creative and innovative way. The goal of this approach is to understand the users, challenge known assumptions, and seek solutions that may not be obvious.
The design thinking exercises used on their own are not enough to incorporate a design thinking mindset across your company culture. However, they are a fun and easy way to introduce these ideas into a workplace hesitant to adopt a new approach to problem-solving.
This webinar discusses several tools you can incorporate today, such as The 5 Why's, I Like/I Wish, Difficulty/Importance Matrix, while learning the purpose of each one.
We cover:
Use Design Thinking Exercises to Approach Problem Solving
Understand Your User and Create Out-of-the-Box Solutions
Begin Steps to Incorporate a Design Thinking Mindset in Your Organization
Presented by: Tina Arnoldi
Watch the Webinar on Demand
Some of the images used were designed by freepik.com