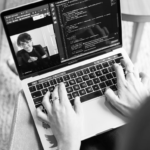 An efficient incident management process is critical for keeping your customers happy by ensuring that their services are always on.
A well-managed incident management practice in your organization can minimize the negative impact of incidents by restoring normal service operation as quickly as possible, despite the neverending barrage of incidents, change requests, and customer service tickets.
The key to running a smooth workflow is the effective use of high-quality tools. And, for ITSM, there are few toolsets more powerful than the Atlassian suite of solutions.
In this webinar, we explore how to align IT services with business needs by successfully mapping best practices in ITIL with Atlassian's Jira Service Management. AJ Schmalenberger, Head of Atlassian Consulting at Cprime discusses:
The important of ITIL and ITSM practices to best support your organization's needs
Jira Service Management features and capabilities
Jira Service Management and how it helps customers manage incidents effectively and efficiently
Speaker:
AJ Schmalenberger
Head of Atlassian Consulting, Cprime
Watch the Webinar on Demand
Some of the images used were designed by freepik.com