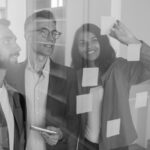 In partnership with:


Flexibility is the key to unlocking agility. However, we also must remember that we can bend in multiple directions and at different points. As we look ahead to 2023 and beyond, we will share forecasted market trends and impending market opportunities.
In this webinar, our experts from Cprime and Planview will discuss how aligning strategy to execution can be achieved by intentionally accelerating your people and technology so you can stay on trend and on target in 2023. Is your organization ready to pivot?
Plan for 2023 by understanding where you need to pivot.
Improve flexibility by aligning people and technology tactically.
Learn how Planview helps enterprise digital transformation with the right metrics and automated workflows.
Speakers:
Ken France
VP, Agile COE
Cprime
Steve Wolfe
VP Agile Coach
Planview
Marcus Klein
GVP Product Management
Planview
Watch the Webinar on Demand
Some of the images used were designed by freepik.com