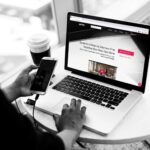 Today's complex technology organizations need to deliver learning at the right time, to the right people, and on the right topic, continuously. A unique concept—Learning Pathways—blends on-demand bite-sized self-paced learning, more traditional instructor-led learning, and on-the-job learning through assignments reviewed by a skilled facilitator.
Cprime has been experimenting with this new learning delivery format with some of our most demanding customers, and we're eager to share what we've learned.
Join Cprime's Directors of Learning for the U.S. and EMEA to explore the range of learning tools your organization can leverage to equip and empower your people with the latest technology and team practice skills.
You will learn about:
What's required to future-proof your organization's learning initiatives
How to get the most bang for your buck by maximizing knowledge retention and application
The value of expert learning help and where to get it to meet your organization's unique needs
Speakers:
Chris Knotts
Director of Learning, Cprime
Alex Gray
Director of Learning, EMEA, Cprime
Watch the Webinar on Demand
Some of the images used were designed by freepik.com