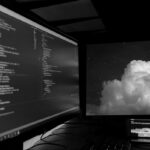 Atlassian Server end-of-life is rapidly approaching and the race is on to get migrated to Atlassian Cloud (or, in some cases, Data Center) before it's too late.
If you've been hesitating, assuming waiting until after end-of-life is no big deal, we strongly recommend sitting in on this vital free webinar. Our Senior Director of Migrations and Managed Services, Pavel Fomin, will be outlining the key risks of running your Atlassian Server applications after February 15, 2024:
Unsupported Core Tools – Though your Server applications will technically continue to function, you will lose all vendor support, there will be no more feature upgrades or bug fixes, no additional installs, and—most importantly—no more security patches.
Unsupported Add-ons – Unlike the core tool, there's no guarantee any particular add-on will continue to function; if your processes currently rely on one or more add-on, there may be major disruption ahead.
Security Implications – Without security patches, your Atlassian products will be vulnerable to hacks and data breaches; hackers already know this and are likely planning for it.
Key Learnings:
Why the smartest decision is to get started on your migration plan now rather than later
The risks of waiting at all, and the dangers of waiting too long
An optimal timeline that can limit or eliminate risk exposure even as time runs out
Speakers:
Pavel Fomin
Senior Director, Cloud Migrations, Cprime
Watch the Webinar on Demand
Some of the images used were designed by freepik.com