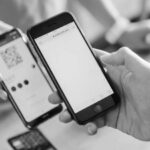 Looking to migrate your Atlassian tech stack? Cprime offers comprehensive solutions for Atlassian migrations, assisting organizations in smoothly transitioning their Atlassian tools and data to new environments, ensuring minimal disruption and maximum productivity. We don't stop at the migration finish line – we provide ongoing support for change management, optimization, and customization to meet your specific needs.
Our holistic approach to your Atlassian tool stack includes coaching, training, and consulting to increase adoption rates and ensure success.
With our experience and expertise, you can trust us to make your transition smooth and seamless.
Download this Solutions Guide today to learn more.
Some of the images used were designed by freepik.com