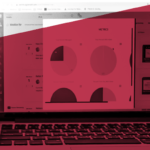 Scaling from the Bottom Up
In this white paper we're going to dive deep into how organizations can scale Agile most effectively. It requires both a bottom-up and a top-down approach, the former starting at the individual team level and the latter starting with the C-suite.
As we'll see, scaling Agile can be likened to a building construction project. It has to start with a strong foundation, there's a particular set of skills required — including how to choose and use the right tools — and it pays to follow a quality set of plans. Of course, every step of the process requires hard work, too.
These whitepapers are for those rare few organizations that are willing and able to put in the hard, sometimes painful, but ultimately rewarding work required to effectively implement Agile at enterprise scale.
Some of the images used were designed by freepik.com