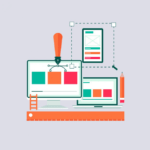 In a traditional waterfall work flow, User Experience (UX) specialists have plenty of time up front to research and incorporate important user insight into the planning stages. After the software is released, more feedback comes from the trenches as customer service gets complaints or compliments on how easy and intuitive the application is to the uninitiated.
But as part of an Agile work flow, that upfront time is cut down, the entire design and development process becomes much more collaborative, and, unfortunately, UX sometimes gets the short shrift. As stories are completed and sprints move forward, the speed of iterations sometimes precludes spending adequate time and effort on fine tuning the user experience.
And the result can be perfectly functioning code that no one wants to use.
We decided to interview four UX experts from various industries and disciplines that have all experienced the transition from traditional to Agile development methodologies to discuss how UX can be successful in an Agile world.
Some of the images used were designed by freepik.com