Our Employee spotlight of the month is Katie Cothran, our Product Director! See what she's up to outside of work, and what motivated her to join Cprime.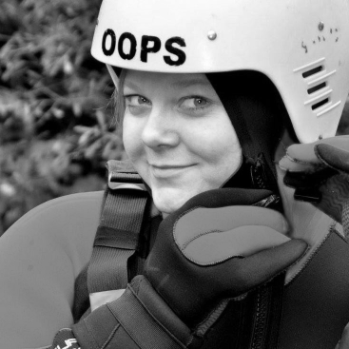 Q: What attracted you to Cprime?
Initially I was part of the ASPE group that's now Cprime Learning. I had no idea what the professional skills training industry was about when I started 10 years ago and have learned so much in that time. Before the acquisition I had some interaction with other Cprimers, and it seemed we made a good team. When we found out Cprime acquiring us, I was excited because Cprime understands the market. The combination of a team who can run training at scale plus the expertise in coaching and consulting offers so many opportunities. Since September, it's been great to get to know quite a few more Cprimers, and everyone has been so helpful.
Q: Describe your job in 25 words or less.
Work with smart people to create and run courses while making sure we accomplish margin goals and exceed customer expectations. Be ready for anything.
Q: What's your favorite part of the job?
I really enjoy doing something different every day. Even though sometimes it can be a whirlwind, I feel a sense of accomplishment when we can produce a new course, discover a fantastic instructor, or help a client develop a program that helps employees improve performance and quality of their work environment. I've also stayed so long because I like the people I work with – misfits are mighty. And it doesn't hurt that I can go from flip-flops to stilettos the same day and it's perfectly acceptable in the office.
Q: How would you describe your approach to leadership?
Listen and learn. Regardless of someone's seniority or experience, you can always learn something. You need to be willing to hear what they're saying, you can't listen because you want to be ready to respond. Being open to new ideas and seeing something from a different perspective allows you to gain a better understanding. Empathy goes a long way with interpersonal communication, and I've been trying to improve that as well.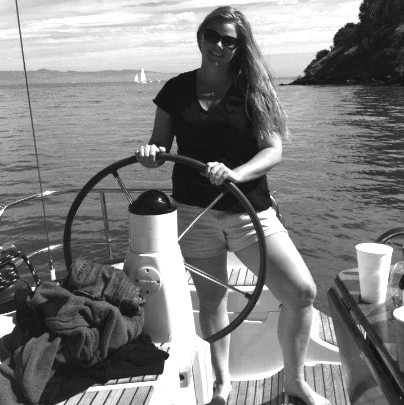 Q: Three things that many people don't know about me.
I have a sailing license.
I won a bunch of gymnastics medals when I was little.
I've jumped out of a perfectly good plane 13 times.
Q: If you were a superhero, what superpower would you want to have?
I LOVE this question. I'd want to be fluent in every language so I could communicate with anyone in the world. So much gets lost in translation, especially colloquialisms that express so much within a culture. Unfortunately, I'm quite terrible at picking up languages, but I don't mind embarrassing myself trying.
Q: If you were to write a self-help book, what would the topic be?
The boring answer: "How to Organize Your S%&# and Detach from Clutter." The real answer: "My Life is a Farce: Lessons Learned from Questionable Life Decisions"
Can you see yourself working at Cprime?
Learn More