Our Employee spotlight of the month is Yvonne Delaney, Enterprise Agile Coach! See what she's up to outside of work, and what motivated her to join Cprime.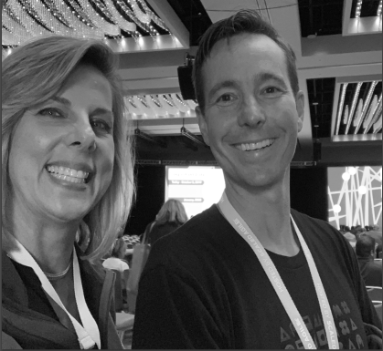 Q: What attracted you to Cprime?
I was looking for a new coaching tribe. I was attracted to the breadth and depth of scaling agility in Cprime colleagues and how they understand the vast array of agile coaching and training needed to help our clients.
Q: What led to your decision to join?
I found my people at Cprime. I realized this when I interviewed with various people in the group and had a sense of belonging with every one of them from the beginning. I feel the skies the limit at Cprime and what I can carve out and do with my career to ultimately help with our clients' success journey.
Q: Describe your job in 25 words or less.
I am a change agent that helps our clients shift mental models and learn news ways to collaboratively work on getting better.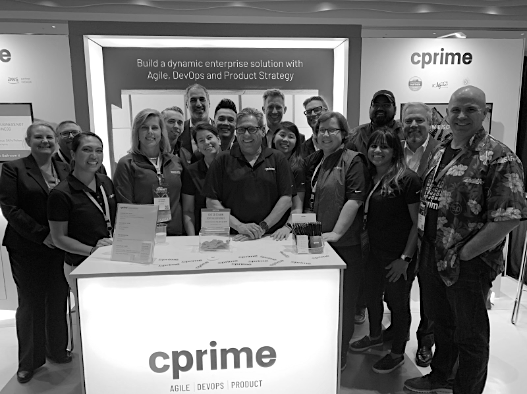 Q: What's your favorite part of the job?
I get to do both agile coaching and agile training…and I love both! More importantly, I get to coach awesome clients and help people.
Q: How would you describe your approach to leadership?
Observe-listen-collaborate-shift-change…oh, and some fun along the way!
Q: Three things that many people don't know about me:
I was a Big Brothers Big Sisters of America mentor for 4 years and mentored 3 girls in academics as well as social enrichment activities.
I was adopted as a child from Germany by Americans, found my birth Mother when I became an adult and was able to connect with my wonderful German family.
I really wanted my college degree in psychology instead of computer science. Good news is that I have been able to fulfill the need to study human and organizational behavior in my studies on becoming a better agile coach!
Q: If you were a superhero, what superpower would you want to have?
I would want to be Wonder Woman because she represents the right balance of being compassionate, caring and outgoing while at the same time, when duty calls, she can be a strong warrior effectively utilizing her very cool technology tools…plus she has awesome style!
Q: If you were to write a self-help book, what would the topic be?
"A 360-Degree View of Healthy Living." This book would teach a personal approach to agile to help manage all aspects of your life as a way to live your best life!