This month we're taking you across the pond to the United Kingdom to meet Stuart Young, our Innovation Practice Lead, Trainer, and Visual Storyteller. Read on to find out more about Stuart.
What inspires you?
Teamwork, collaboration, getting a job done, satisfying customers, and achievement.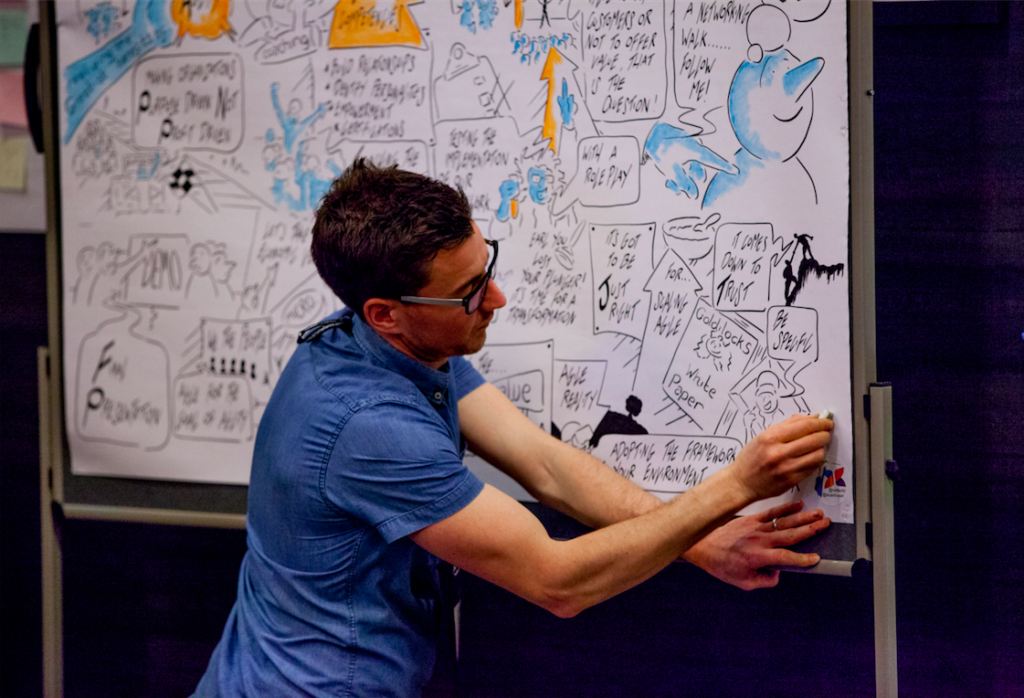 As a kid, what did you want to be when you grew up?
I wanted to be a Marine Biologist so that I could dive underwater and take photographs of fish. It was really exciting to think that I'd be able to swim with the fishes and take pictures, but then I realized that it was easier to pick up a pencil and draw a fish rather than take their pictures.
What Cprime value resonates with you the most, why?
If I had to choose one, it would be empathy. I like to class myself as an empathy driven story teller to be truly customer centric. But I'm all about teamwork. Teamwork makes the dream work. If I'm allowed two, then empathy and teamwork.
What makes Cprime's culture different from others?
What is awesome about Cprime is that we're growing and being successful, but there's a very flat feeling. There's no hierarchy. It really feels like everybody is playing a part. The culture is fast and it's energetic, and everyone is doing something and that's what is exciting about it. And I love the global domination! I love the fact hat we have people from all sorts of cultures. People drive culture and it's a very people oriented organization.
What are you most proud of, personally and professionally?
The most recent accomplishment I'm very proud of is becoming a certified Scrum Trainer and the second certified Scrum Trainer in through the product route. I quite enjoy MC'ing different conferences, having a voice, and having a voice that supports Cprime.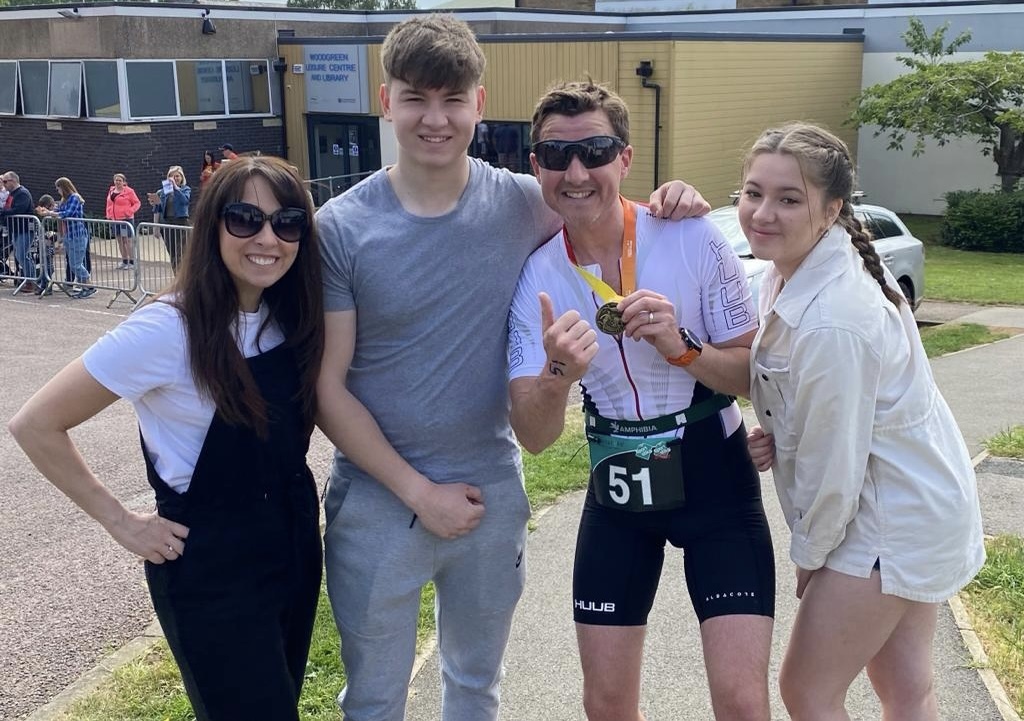 Personally, I'm also Incredibly proud of my two teenagers that are starting off their different journeys. In two weeks, I'll also be proud I've done a half Ironman. I have done a few runs and swims, but never an Ironman.
What is one thing on your bucket list that you wish to accomplish this year?
I love sports! Life work and the balance is so important. I think a lot so sport is important for me; mindfulness is so important. What I'm also looking forward to is seeing people in person at the annual retreat, and having some interactions and watercooler talks with other Cprimers.
What are you most excited about at Cprime in 2022?
I did a webinar recently around visual storytelling. I'm passionate about drawing, communication, storytelling, and visual thinking. I find a beautiful connection with that and Product Agility. A lot of the tools and techniques that I like to promote and encourage sit beautifully within the Product Agility space. So, I'm excited about helping the other members of the EMEA learning team to build Product Agility and to provide an offering here in EMEA and to bounce off the Agility team in the US, and to just continue to work on that. That's an exciting area that I'm happy to be involved in.
Your one piece of advice for new Cprimers?
You don't always need to take a step forward. Take a step sideways. Use the skills that you have and transfer them into another area or divisional industry. I often tell my children the same thing. I came from social care to business from a design degree and I don't think you always have to take step forwards, you can take steps sideways.
What is your favorite thing about working at Cprime?
The people, 100% the people. We are a diverse group of individuals and thought leaders and it's the diversity that'll get us across the finish line.