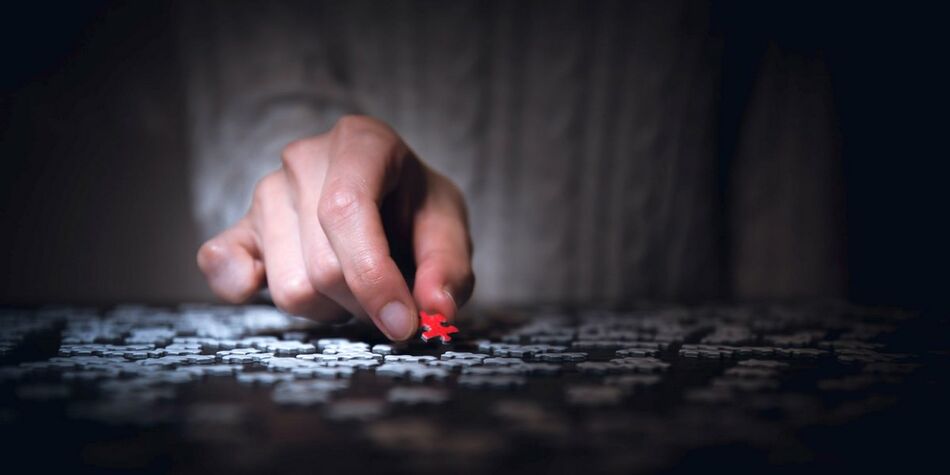 A set of advanced data integration tools is used to move data from one source to a variety of destinations. To choose the right tool, you need to be aware of the organizational needs of the business, specific integration, and custom requirements for this process. In this article, Cprime outlines the best data integration tools for any operation and shares its own experience using them.
Basic Types of Data Integration Tools
What is data integration and why do you require custom solutions to achieve your goals? Data integration is when you move information from one source to a single destination. It helps to provide a unique and holistic view of the combined data. In many cases, companies need to create custom integration solutions to fit all of the company's needs.
There are four types of data integration tools:
On-premise data integration tools can be used to integrate data on-premises or in local sources.
Cloud data integration tools can integrate data from different sources to cloud solutions.
Open source data integration tools are the best if you want to have control over data in-house and avoid costly solutions.
Proprietary data integration tools differ from open-source solutions by cost.
What to Consider When Choosing the Best Data Integration Solution?
To be transparent with a comparison of data integration tools, you need to be clear about what tool will work best for your case. The list of possible tools you can apply for any custom integration is vast. There are some factors you need to consider to choose the right tech instruments.
Supporting a set of data sources. After the integration, you may need to update the data and add additional sources. Be sure that your tools support source expansion.
Scalability. When your business grows, you may have a more significant amount of data in the system. When choosing an integration tool, you need to ensure that the infrastructure can handle considerable data volume in the future.
Security. It is crucial when you work with critical data. Also, be aware of the data protection that integration tools can provide.
Data transformation. Ensure that your tools enable seamless data transformation if needed.
Real-time access. Be sure that you can access your data in real time from any location. It is the key to successful data analysis.
Enterprise size. It is essential to evaluate the amount of data you will work with and ensure that the tool can be incorporated into huge enterprises.
Your staff experience in using data integration tools. Be sure your IT team has the vision to integrate your company's unique information with various services necessary for your business routines. If not, involve an IT partner that is very familiar with data integrations.
The Best Data Integration Tools
Here we identify the top data integration tools for any integration. You can use it to clarify the best tool that will work for your case. If you are unsure how to run the integration, you can consult with Cprime specialists.
The list of top data integration tools is rather long, so for your convenience, we divided it into several sections.
On-premise Data Integration Tools

These tools are instrumental for integrating data from various on-premise or local data sources.
This is a no-code data integration platform powered by an enterprise-grade extract, transform, load/extract, load, transform (ETL/ELT) engine. It allows you to build automated data pipelines from your source systems to destination in just minutes. With its built-in orchestration and scheduling, it allows you to build your data pipelines once and set them to run and get accurate intelligence delivered to your destination of choice when needed. Astera Centerprise ensures data validation, data profiling, and data cleansing. The software offers built-in connectors (cloud connectors, file formats, API, and databases) to plug in the relevant source object, configure it and load it into your destination within minutes. It is a good option for integrating the external partners of the business.
IBM's unique InfoSphere Information Server provides an abundant set of integration and monitoring capabilities. The solution enables the integration of big data with traditional enterprise data and provides capabilities for delivering data in real time to business applications. IBM ensures fully secured trusted data migration techniques. The InfoSphere Information Server has an end-to-end integration mechanism, which allows data determination, cleaning data, and monitoring and then transforms and renders data. This solution is an option for midsize and large enterprises.
This is one of the most popular tools in our data integration tools list as it is a comprehensive platform intended for data Integration, migration, and validation. It is an effective solution for midsize and large enterprises. It provides advanced data transformation, scalability, built-in data profiling, and prototyping. It ensures that data integration initiatives such as app migration, analytics, and warehousing work. It is an especially good choice if you have to deal with a lot of legacy data sources that are primarily on-premise. It is in the best data integration tools list for enterprise businesses.
Microsoft provides its own SQL Server Integration Services for connecting SQL server data from different databases and allows easy migration into one data structure, through which all the data can be easily migrated without any data loss. This hybrid data integration service can run SQL server integration services packages directly in Azure. It also provides a fully managed ETL service in the cloud. Multiple native data connectors are offered both for data pipeline and SQL Server integration services.
Oracle Data Service Integrator
Oracle Data Service Integrator is one of the most renowned data integration tools as it supports all relational database management systems (RDBMS) such as Oracle, Exadata, Teradata, IBM DB2, Netezza, Sybase IQ, and other file technologies like XML and ERPs. The tool features seamless data integration for SaaS and SOA-enabled data services. It also offers easy interoperability with Oracle Warehouse Builder (OWB) for enterprise users. Great features for maintaining data consistency – the tool automatically detects faulty data while loading it and during the transforming process and recycles it before loading it again. The product ETL architecture offers greater productivity with low maintenance and higher performance for data transformation, so it's a good option for businesses in need of a cost-effective solution that reduces hardware and software maintenance costs.
Talend Data Integration solutions allow you to connect and manage data from various sources using more than 1,000 connectors and components to connect virtually any data source with virtually any data environment in the cloud or on-premise. The solution offers a user-friendly drag-and-drop interface that allows for easy developing and deploying reusable data pipelines that is 10 times faster than hand-coding. The solution supports scaling massive data sets to advanced data analytics or Spark platforms and connects with leading cloud service providers, data warehouses, and analytics platforms, including Amazon Web Services, Microsoft Azure, Google Cloud Platform, Snowflake, and Databricks.
The webMethods platform allows integrations and connections for non-cloud-native companies using connections by APIs, integration, and microservices. The platform offers integrations without building from scratch by connecting the systems and apps that your company trusts with those that will help you scale. This option is for those businesses that do not want to move to the cloud.
Open Source Data Integration Tools
Helpful for those who try to avoid using proprietary, potentially expensive enterprise solutions, who have enough expertise to deal with data integration in-house, or who want to have complete control over the company's data in-house.
CloverETL is a data transformation and data integration tool distributed as commercial open-source software. The solution is used to cleanse, standardize, transform, and distribute data to applications, databases, and warehouses. It is a Java-based program and thanks to its component-based structure, customization and embedding are possible. It can be used as a standalone, as a command-line application, a server application, or even embedded in other applications. CloverETL has been used on the Windows platform and also on Linux, HP-UX, AIX, AS/400, Solaris, and OSX. It is a good option for cost-sensitive users, as it can be used on low-cost PCs and high-end multi-processor servers.
Elixir tool provides an open-source feature to easily integrate and customize the data across different sources. It provides a flexible data access solution to extract the data from any data sources – structured, unstructured or even office documents can be migrated. Elegant business features control metadata for faster data migration support.
Myddleware is a free and open-source solution that can be either installed on your server or used directly on its platform. This intuitive user-friendly platform makes data integration operations easier, less stressful, and less costly and challenging for non-tech users. It is scalable, does not require coding, and automatically integrates with your other applications. The solution ensures complex data merging and links operations, manages queues, establishes bi-directional flows, and enables near real-time synchronization. This is the option for those who need to cut down on IT expenses and/or want to handle data on their own.
Pentaho Data Integration (PDI) provides ETL capabilities that make the process of obtaining, cleaning, and storing data in consistent format. Pentaho's Data Integration tool is popular for its simple learning curve and usage simplicity – it allows users to create ETL jobs on a graphical interface without the need for writing code. It can be used for moving data from various data sources to the warehouse. The Pentaho tool supports multiple use cases outside of ETL to a data warehouse. This tool is a possible choice for customers that need to save money, but you should keep in mind that it cannot stream data in real-time.
Talend is one of the most popular open-source Data Integration tools in the market. This ETL solution includes data quality, application integration, data management, data integration, data preparation, and big data, among other features. This solution allows a business to build a setup for both on-premise and cloud ETL jobs using Spark, Hadoop, and NoSQL databases. Talend has a large community because it is an open-source product and it's the ideal venue for Talend users and community members to discuss their questions, queries, and experiences. It is a good choice for companies trying to optimize on the cost front who are not very concerned with real-time data availability.
Cloud-based Data Integration Tools
Integration platforms as a service (iPaaS) are good for integrating data from various sources into a cloud-based data warehouse.
Alooma is an open-source platform that allows real-time data processing, analyticsб and more. The software extracts, transforms, and connects all data in the cloud. It allows you to bring data together using native and custom integrations with a lot of popular sources of data and it features end-to-end security. The solution is scalable and allows it to work with any number of data sources, from low to high volume. The software also responds to data changes in real-time to make sure no events are lost. It can be an option for those who want to combine on-premise or cloud data storage silos into one location.
It is an automated data integration platform that supports ETL and ELT. This tool can help transfer data from up to 100 sources to your warehouse or other destination. Also, you can visualize the process with the business intelligence solution. Hevo Data transfers the information and transforms it into a form ready for analysis without any coding.
This is a well-known cloud-based data integration tool from Dell. It can be effective for organizations of different sizes and from various industries. It works well if you need to develop integration between two or more endpoints. Dell offers additional integration and data management capabilities (private or public cloud). It also provides a unified reporting portal that makes data management more effortless. Dell Boomi can be beneficial to those who have to manage and move data through hybrid IT architectures.
Informatica Cloud Data Integration
Informatica is a software development company with a variety of data-related tools. Its data integration tools portfolio includes both on-premise and cloud deployments for enterprise use cases. One of them – the Informatica Cloud Data Integration is a cloud-native ETL and ELT solution that allows you to link source and target data with thousands of connectors that recognize metadata, making it easier to run complex integrations. A single platform with low- and no-code tools allows you to streamline data integration, save design and development time, speed integrations, and integrate data on any cloud with ETL, ELT, Spark, or a fully managed serverless option. It is a good option for those who want to streamline integrations and make optimization cost-effective.
This cloud-based integration platform allows you to integrate SaaS applications and create innovative, reusable workflows using code-free integrations for your business processes. The solution offers an intuitive drag-and-drop visual designer for ease of use and a comprehensive library of pre-built connectors, APIs and workflow templates. With this tool, you can automate repetitive and time-consuming processes Flowgear allows companies of all sizes to create powerful integrations from a single interface with no coding required, making it a good option for almost any business.
This great iPaaS data integration tool connects apps and offers MDM integration, masking, and data quality. It provides data cleansing, validation and enrichment, data and database migration, and replication. As for its benefits, it generates detailed reports to help users with error logs and tracking activities. With IRI, you can integrate your data with any analytic tool to get the insights you need. It can transform, normalize and denormalize the data. It is suitable for professionals who know how to work with Eclipse-based wizards. It is a good option for total data management
Jitterbit allows enterprises to establish API connections between apps and services. It supports a wide variety of applications – cloud-based, on-premise, and SaaS. Its data integration tools with its pre-built data Integration tools templates allow for the easy creation of new integrations, mapping similar fields with over 300 formulas to make the transformation easier, and testing integrations in a virtual environment without disrupting existing ones. Jitterbit offers artificial intelligence (AI) features that include speech recognition, real-time language translation, and a recommendation system. This Enterprise Integration Platform as a Service (EiPaaS) can be used for quick-solving complex integrations.
Since Salesforce acquired this tool in 2018, it has been used as a part of Salesforce Integration. This unified iPaaS Data Integration tool helps companies establish a connection between two cloud-based apps, a cloud or on-premise system for seamless data synchronization. It helps developers integrate advanced technology with less effort, as it allows users to manage their workflow and monitor tasks from backend systems, legacy systems, and SaaS applications. It also works with integration across on-premise and cloud solutions. This is an option for those businesses that have to connect many information sources in public and private clouds and want to access outdated system data.
Oracle Integration Cloud Service
Oracle Integration Cloud Service is a complete, secure, lightweight integration solution PaaS that enables you to connect your applications in the cloud. It simplifies connectivity between your applications and can connect both your applications that live in the cloud and your applications that reside on-premises. Oracle Integration Cloud Service provides native connectivity to Oracle Software as a Service (SaaS) applications and has adapters to simplify the connectivity of its products.
Salesforce Platform: Salesforce Connect
Salesforce Connect is a powerful app cloud integration service, which enables users of Salesforce applications to seamlessly access and handle data stored in external sources without leaving the Salesforce native environment.
HVR Software is an enterprise-level data integration that can process large volumes of data with minimal impact on the database. Used for scenarios involving common cloud integration, the solution offers real-time data analytics and data updates with support for real-time cloud data integrations. With this tool, high volumes of data can be moved on- or off-premises. This is the option for those large enterprises that want to move high volumes of data efficiently.
SnapLogic is the integration platform as a service (iPaaS) for fast integration. It comes with a simple, easy-to-use browser-based interface with 500+ pre-built connectors. The tool has its own AI-based assistant that helps a person from any line of business to effortlessly integrate the two platforms using the click-and-go feature. The platform offers good visualization of reporting tools that allow users to view the ETL job progress with the help of graphs and charts. It is a good option for integrators who don't have technical knowledge.
It is a no-coding, cloud-based ETL platform that provides technical and non-technical users with fully flexible data integration. With its 100+ connectors and fully customizable metrics and attributes, the platform seamlessly plugs into your existing data stack so you don't need to add components that you weren't already using. It has an intuitive interface and simple set-up and can deploy data pipelines within minutes of account creation. Its central management system allows for tracking the status of all data pipelines simultaneously. No maintenance is required as all API changes are performed by the Dataddo team. Good security level: the platform is GDPR, SOC2, and ISO 27001 compliant. A good option for non-technical users.
It is a scalable no-code data integration solution. It can automate data transfer in real-time making it a no-log data integration tool. This tool can monitor DevOps, cloud, and customer relationship management (CRM) systems. Moreover, it has high data security protection – it acts as an intermediate between two platforms and doesn't store any data which makes it a secure data integration tool. Zigiwave can be connected to on-premise or cloud-based deployment. It is easy to configure and use – you can filter and map data according to your needs, and the tool synchronizes data in real-time making it a no-lag data integration tool for enterprises. It is best for companies that do not have a lot of human resources and want to automate some operations at a low cost.
It is an easy-to-use integration tool to connect applications and data. One of the advantages of this tool is that it is free to use, simple, fast, and secure. It offers hundreds of no-code connectors for CRM, ERP, marketing, analytics, finance, and data warehouses. It can take only 30 minutes from installing the device to running the first integration. Also, AcrESB has an open architecture and can be applied to on-cloud or on-premise integrations.
Keboola offers 200+ features that help developers create custom integration solutions. It is a cloud-based platform for database integration that allows for connecting sources with analytical platforms. Also, this tool supports the whole data integration process from extracting and cleaning the data to loading it into a new system.
Celigo is an iPaaS Data Integration tool with a click-and-go feature. The solution automates most of the data extraction and transformation to the destinations. There are a lot of pre-built connectors that include most Cloud platforms used in the industry daily. Its low code GUI-based Flow Builder allows users to build custom integrations from scratch, and it has an Autopilot feature with inegrator.io that allows users to automate most workflow with the help of pattern recognition AI. Celigo's user-friendly interface makes it a good choice for businesses that have no coding knowledge on staff and want to automate data integration workflow to perform data integration jobs within minutes.
This is the data warehouse integration platform designed specifically for e-commerce. It provides a cloud-based solution to integrate, process, and prepare data for analytics. It offers an API component for advanced customization & flexibility and supports both ETL and ELT. The platform provides a complete toolkit for data pipelines, no-code and low-code options, and an intuitive graphic interface. Integrations are available for BI Tools, databases, logging, advertising, analytics, cloud storage, etc. This product can be beneficial for businesses in the e-commerce domain.
Information Builders is a powerful data integration solution for big data management based on Hadoop-based integration. The platform ensures a high level of flexibility, capability and compatibility, and provides multiple solutions for data application and B2B integration to transform messy site load data into elegantly integrated systems that drive informed decision-making in your organization. The solution features real-time data sourcing and batching via Hadoop and Spark. It can be a choice as the best data integration tool for Big Data.
The list is by no means a complete one as the market expands constantly and vendors update and refine their products and offers. However, all the data integration tools mentioned in our list are worth considering.
Conclusion
The choice of data integration tools will depend on a variety of factors. Before choosing any software integration tool, you have to consider business and technical aspects of your decision. When taking into account business aspects, keep in mind the size of your business, its customization needs, your peculiar use cases, possible security risks, and of course, your budget.