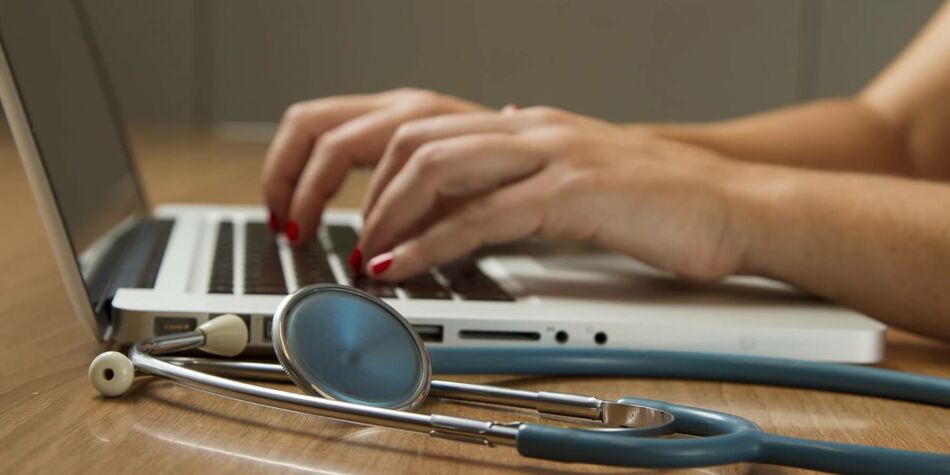 Data management in healthcare is a complex process. It is composed of several key ingredients such as data governance, data integration, data enrichment, data storage, and data analysis. Here's an overview of the tools to use for improving and managing data quality.
Healthcare improvement initiatives resulted in the introduction of electronic health records (EHRs) and electronic medical records (EMRs), health information exchanges (HIEs), numerous patient databases, continuity of care documents (CCDs), and much more.
On the one hand, all of the above can help clinicians and care providers handle data in a more efficient and convenient way. On the other hand, the amount of information has grown exponentially and has driven a need for analytical, clinical, and business intelligence tools to convert the data into meaningful information. The latest can be used to improve clinical, operational, and financial performance.
Why is Healthcare Data Management Important?
Correct and relevant data stored and shared within a healthcare organization or between several organizations improves service delivery and accuracy of treatment.
Consistent data ensures quality analysis, providing information necessary to improve business processes and care provision.
Utilizing healthcare data management tools allows coordinating care between various doctors and hospital departments.
It also makes services cheaper as the sharing of medical history makes diagnosis faster and eliminates unnecessary tests.
It eliminates manual data input and makes data storage safer and more protected.
To survive in the healthcare industry governed by strict laws and standards, every health system needs to implement analytics that helps drive higher-quality, lower-cost care.
Data Management Process in Healthcare
Data management in healthcare is a complex process composed of several key ingredients such as:
data governance
data integration
data enrichment
data storage
data analysis
Data Governance
Data governance is a critical element as it defines the key data shared among multiple IT systems used by healthcare organizations. The main information includes dimensions, terminology, ontology, and appropriate standards of the data to be managed.
Data governance covers master data management, which ties master data in a single and reliable source of data to be used for care improvement and patient safety. Master data consists of identity and reference data.
Identity data usually contains patient, provider, and location identifiers.
Reference data includes common linkable vocabulary (ICD, DRG, SNOMED, LOINC, RxNorm, etc.) used by healthcare organizations.
Master data management defines and operates the critical data of an organization based on processes, standards, and healthcare BI tools to provide a single source of reference.
Data Integration
Data integration is a step in health data management. This refers to aggregating data from multiple sources, as the data comes from numerous healthcare organization departments and systems – from EHRs (EMRs) and laboratory systems to insurance claims and billings.
We should keep in mind that United States federal regulations mandate the interoperability of data so that it can be used for electronic health records and health information exchanges. Also, it should meet the requirements of ICD-10 and HIPAA 5010.
The data integration process can be further subdivided into several steps:
Data aggregation from multiple sources and data cleansing to get quality data
Data transformation in accordance with standardized formats
Data transportation from the sources into data repositories and warehouses
Data Enrichment
Data enrichment is the step required to prepare data for analysis performed by various healthcare quality measurement tools. It is based on natural language processing, which allows pulling meaningful and standard discrete information out of the raw data collected across multiple healthcare IT systems.
Data Storage
Data storage is the final step in the process. It ensures that your organization gets all the necessary data for analytics. At this step, the structured, unstructured, and semi-structured data are aggregated into appropriate mediums where they can be securely stored, easily found, and analyzed. Moreover, there is a need to think about data recovery and choose a data recovery software that suits your process.
Healthcare Data Management Software
Utilizing data in profitable ways is the main challenge that the healthcare industry must overcome. The growing volume and velocity of data demand effective and efficient tools to ensure meaningful use of huge amounts of data flowing into the healthcare organizations every day. Off-the-shelf healthcare solutions used for handling and analyzing data; keep in mind, however, that in most cases it is best to develop a custom solution that will answer the specific needs of your medical organization.
Here are the key areas to use the software in:
data collection
data management
data integration
and data analysis
Healthcare Data Collection Tools
Probably the most popular data collection tools in the healthcare industry are Enterprise Data Warehouses (EDWs). They are so popular because EDWs are designed to aggregate data from multiple sources and systems into a single, unified, and integrated data repository. The data is integrated within the EDW, so users can analyze the previously siloed data and get more ROI from existing source systems.
Keep in mind that the performance of even the most advanced tools depends on the quality of collected data and the collaboration of all departments of the healthcare organizations providing that data. And, of course, we shouldn't forget about data security as any organization dealing with protected health information is accountable for HIPAA breaches, which mean significant fines.
As an example of the data collection tool for healthcare, we can name the Instant Data Entry Application (IDEA) by Health Catalyst. It runs on the EDW and allows designing any number of data collection forms. The tool is used to build and deploy custom applications to collect data which then flows into an EDW. It allows capturing custom lists and hierarchies required for reporting as well as collecting data for research and quality improvement initiatives.
Healthcare Data Integration Tools
As mentioned earlier, healthcare professionals face serious problems due to unstructured data. Despite the widespread use of electronic health records, data integration is still a challenge in the healthcare sector.
However, IT healthcare tools can facilitate data integration to ensure better and more meaningful data usage. According to Solutions Review, the top data integration solutions include software and platforms which can aggregate data and files, access clinical and workflow data, and leverage and measure the massive data volumes.
Here are some of the top players on the market:
Attunity
Informatica
Information Builders
Jitterbit
SnapLogic
The solution offered by SnapLogic is a unified data and application integration platform as a service (iPaaS). It is based on hybrid cloud architecture powered by 300+ Snaps, which are pre-built integration components that simplify and automate complex enterprise integration patterns and processes. The SnapLogic Elastic Integration Platform offers a simple browser-based user interface with predictive assistants, powered by machine learning, to work with big data, API management, B2B integration, and data science projects.
The solution by Attunity can aggregate data and files, including those using the HL7 messaging standard, across all major databases, data warehouses, Hadoop, and cloud platforms. The company says these tools are designed for powerful analytics based on automated workflows and business rules.
Healthcare Big Data Analytics and Business Intelligence Tools
Healthcare quality measurement tools help healthcare professionals turn insights into action. Hospitals and care providers adopt big data analytics and population health management technologies to meet the requirements of new healthcare standards together with the growing demands and expectations of patients.
Healthcare business intelligence (BI) tools help make sense of the medical, financial, and operational data collected by a healthcare organization. The most common area for using BI software is financial operations. The healthcare industry is also focusing a lot on ways to cut costs and to make operations more efficient.
McKinsey Global Institute's study revealed that Big Data and business intelligence applications in healthcare organizations can result in saving between $300 and $450 billion annually in the US alone. BI software can identify the most profitable services and the underused ones so that a hospital can make the necessary changes to get the maximum use of the services provided to patients.
For example, BI tools can facilitate quality performance by finding out the weak points of your system and showing understaffed areas. Healthcare BI solutions, which analyze the data in EHRs, genetic studies, etc., can also be applied to individualized treatment.
The market of healthcare BI tools is quite wide, and the solutions vary in their purpose and complexity – from healthcare quality measurement tools and planning tools to analytic tools with embedded dashboard features. For example, Domo offers a solution that connects to all systems of the organization so you can access incoming data in real-time. For healthcare specifically, Domo provides real-time dashboards tracking the most advanced analytics you need. Those dashboards can track care quality, cost per outcome, and the effectiveness of new treatments.
Sisense is another example of a BI tool designed for mid-size and large companies. This software is intended for either independent hospitals or healthcare organizations with several branches. The Sisense healthcare analytics module is built specifically to analyze unstructured healthcare data. It also features integration capabilities when connecting to data sources or other software like ERP as well as billing software.
Some organizations prefer using self-service healthcare BI tools. MicroStrategy is one example. It has a user-friendly interface with drag-and-drop tools and one-click sharing. The system allows connecting to multiple data sources, including large Hadoop databases. It also has features of revenue cycle intelligence, care management, and hospital/physician quality scoring.
Another example of self-service BI is the solution offered by Qlik. Qlik provides BI software for all types of healthcare organizations and offers several healthcare-specific apps to track important performance metrics. According to the SelectHub review, one app creates a cost profile for each physician, with which administration staff can monitor the resources that were used to treat each of their patients. Another app monitors the number of patient readmissions and their effect on the quality of patient care.
Choosing the Right Healthcare Data Management Tools
There is a range of tools for health data management, clinical decision support, and care coordination. The EHR market is restricted to a limited list of vendors offering certified products. On the other hand, the big data analytics market is wide, and it is not easy to pick the right tool for your needs.
You have to define which tool would be the best for you by analyzing the amount of data you collect and process, and you have to know which key metrics you want to analyze.
For help with custom development of, or custom integration with, a healthcare data management tool, speak to Cprime development experts today.