Meet cPrime's Instructors & Coaches
cPrime's high-caliber instructors ensure superior project management training. Learn how cPrime attracts only the best instructors of Project Management. We take pride in the fact that our training team meets the high standards of today's project management training market and only delivers the most beneficial and interactive courses. Read about their experience and certifications below.
---
PMI Agile Certified Practitioner Instructor
Kevin Thompson

Kevin Thompson, Ph.D., has a doctorate in Physics from Princeton University, and extensive background in managing software development projects. He specializes in training individuals, teams, and organizations in agile development. Dr. Thompson helps companies make the challenging transition to agile development by working with development teams and business stakeholders to identify their needs, define the right process for the business, determine the steps needed to implement the process, and work through the steps successfully. Dr. Thompson has Project Management Professional (PMP), PMI Agile Certified Practitioner (PMI ACP)
SM
, Scrum Master (CSM), and Scrum Practitioner (CSP) certifications.
Experience
– Project Management: 8 yrs. | Doing Agile: 5 yrs. | Training Agile: 3yrs.
Companies trained
– StarCite, Zuora, Visa, Fox Broadcasting, Macys.com, Sony, NBCU, Oracle, Liberty University, SunPower, Synermed, Intuit, Cisco, iSirona, Dun & Bradstreet, Genentech, Old Republic Home Protection, SugarSync, OpenTV, Sunrise Telecom
Companies worked at previously
– NASA, IBM, Macrovision, StarCite, Zuora
Prior jobs
– Researcher in Space Sciences, Software Engineer, Project Manager, ScrumMaster, PMO Manager, Agile Consultant and Trainer, Manager of Agile Practice Group
View Upcoming Courses For This Instructor
Certified ScrumMaster Instructors
Angela Johnson

Angela is a Certified Scrum Trainer and Agile Transformation Coach providing education consulting services to clients across the United States who are adopting Agile. Angela has successfully implemented Scrum and Agile principles in a variety of projects from web-based applications to enterprise level retail and financial projects coaching teams, managers, stakeholders and executives.
A graduate of Hamline University (B.A.) and the University of St. Thomas (M.B.C.), Angela has presented to PMI's Global Agile Community of Practice and at the Project Management Institute (PMI) Minnesota Professional Development Days and chapter events and also to the Twin Cities Quality Assurance Association. Angela is a certified Project Management Professional (PMP), a Certified Scrum Trainer (CST) and a PMI Agile Certified Practitioner (ACP). Angela facilitates the PMI Minnesota Agile Local Interest Group and is also an active member of the Scrum Alliance, and Agile Alliance.
View Upcoming Courses For This Instructor
Roger Brown

Roger Brown is a Certified Agile Coach who provides training, consulting and coaching services in Agile software development areas including Scrum project management, enterprise agile adoption. Roger also does training and mentoring in agile engineering practices such as Test-Driven Development, automated acceptance testing and continuous integration. Roger is focused on helping companies and individuals find their own best approaches to the use of agile methods. Roger is a Certified Scrum Trainer and Certified Scrum Coach. He is a member of the Scrum Alliance, the Agile Alliance and the Agile Project Leadership Network (APLN). Roger is a founding member and certification board member for the Certified Scrum Coach program. Roger is an experienced software engineer, technical project manager and staff manager. He has experience working with both large and small companies in many industries. His work experience includes Dartmouth College, Vicinity Corporation, Microsoft and TeleAtlas.
View Upcoming Courses For This Instructor
Bob Schatz

Bob Schatz, with nearly 30 years in the industry, has led teams and companies using agile techniques since the mid-90's. Bob served as VP of Development for Primavera Systems, Inc. where he was responsible for leading the highly-successful adoption of agile development techniques starting in 2002 for the team that develops Primavera's software solutions for Enterprise Project, Resource, and Portfolio Management. Bob was coached, mentored, and trained by Ken Schwaber and Bob Martin. Before joining Primavera, Bob spent seven years at Liquent, Inc., managing the development of publishing software targeted for the pharmaceutical market, and 12 years at GE Aerospace/Lockheed Martin, where he held various management positions for large-scale development projects for US government agencies and the Department of Defense. He holds a bachelor's degree in Computer Science from Temple University and a Masters degree in Organizational Dynamics from the University of Pennsylvania. Bob is a proven leader in successfully implementing agile development techniques, such as Scrum and XP, and driving culture changes in organizations. He and his team have been featured in a number of industry articles. He often speaks at industry events talking about the benefits and challenges of bringing agile techniques into an organization. He has experience in all aspects of a project from developer to C-level executive. Bob is passionate about creating better software and improving the quality of life for the people that create and use it. Bob's training and certification expertise spans across the organization to support Executive, Product Owner (Certified/non-certified), Team, and Scrum Master Training (Certified/Non-certified); Project Kick-off; Project Coaching; Team Health Checks/Assessments, Portfolio Management Coaching; Organizational Development and Conflict Management, Project Rescue
View Upcoming Courses For This Instructor
Jim Schiel

Jim Schiel is a Certified Scrum Trainer with a strong background in enterprise level Scrum installations and agile development in a regulated environment. Schiel worked at Siemens Health Services for 23 years, where he worked initially as a developer, then as a manager for 16 years, eventually playing a leading role in creating one of the largest Scrum software development implementations in the world. Starting in 2005, Jim pioneered the use of Scrum with his development teams and, as the practice began to spread, took on a coaching role, planning and executing the implementation of Scrum and XP practices across six products, seven development sites, and over 1,200 developers. As a business process engineer at Siemens, he helped identify, document, and implement best practices for the software development that maintained the organization's ISO-9001 certification and satisfied FDA medical device requirements. Schiel is a "first-generation" Certified Scrum Trainer and has been training Scrum Masters since 2005. He received his initial Scrum Master certification from one of the co-founders of the Scrum method and was also certified as a trainer by the same individual. Jim has taught and coached over 1,000 Scrum Masters, Product Owners, and Scrum Teams from California to Finland since receiving his certification. Jim is the author of Enterprise-Scale Agile Software Development
View Upcoming Courses For This Instructor
Jeff McKenna

Jeff McKenna has been a practicing software professional since 1962 and has covered all technical aspects of software development including analysis, design, coding, testing, maintenance and training. He has fulfilled roles of team player, consultant, mentor, entrepreneur and gun for hire. In the last decade Jeff has focused on mentoring and training and brings a wealth of experience and stories to his seminars and classes. He currently is a CST and CSC. Over the years Jeff has consulted, mentored and taught software engineers at many companies including Cisco, Cigna, Sprint, Paypal, Amdahl, Lockheed, Yahoo!, Microsoft and a number of smaller startups. He has also taught and mentored in Europe and Asia.
View Upcoming Courses For This Instructor
Peter Green

Before Peter Green discovered Agile Development, his career included many roles: freelance professional trumpet player, composer/arranger, and recording engineer, adjunct college professor in the Maricopa Community College district, technical support agent, Quality Engineer, and Program Manager for Cool Edit Pro and Adobe Audition, and Group Program Manager for Adobe's Creative Suite. Peter has also acted as a Scrum Master, Product Owner, Agile Coach, and is a Certified Scrum Trainer, leading Adobe's Agile Adoption for the last three years. Peter is passionate about helping organizations realize the benefits of a true agile approach: delighted customers, engaged teams, and successful businesses. Peter loves spending time with his wife and four kids, still plays music pretty frequently, and loves basketball, golf, and cooking.
View Upcoming Courses For This Instructor
Angela Druckman

Angela Druckman is an experienced trainer, practitioner, speaker, author, and Agile development practices coach, Angela Druckman is renowned in the industry for her continued efforts to advance the value and application of the Scrum framework. She has extensive experience introducing Scrum into organizations, building new Scrum teams, and developing and coaching product owners. She is the author of the highly acclaimed book, 30 Days to Better Agile.
View Upcoming Courses For This Instructor
SAFe (SA & SP) Course Instructors
Joe Vallone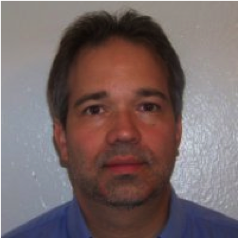 Joe Vallone is an experienced Lean/Agile Coach, Trainer and Thought Leader in the Agile industry and has been involved in the Lean and Agile communities since 2002. Mr. Vallone has helped coach several large-scale Agile transitions at VCE, Nokia, AT&T, American Airlines, and Microsoft. Joe Vallone served as an Agile Coach at Ciber, CTO/CIO of We The People, and the VP of Engineering for Telogical Systems. Joe Vallone is an effective leader and speaker with over 20 years of software development and management experience with certifications as a Certified Scrum Master (CSM), Certified Scrum Professional (CSP), and Certified SAFe Program Consultant (SPC). Joe Vallone received his engineering undergraduate degree in Engineering Technology from the University of South Florida, in Tampa Florida, and his MBA from the prestigious Cox School of Business, Southern Methodist University in Dallas.
View Upcoming Courses For This Instructor
Sue Shreve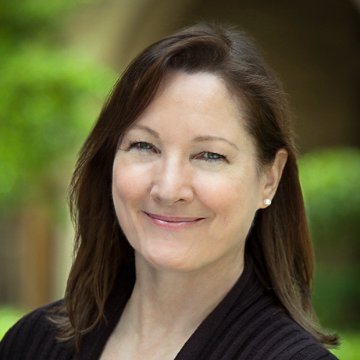 Agile Coach and Product Management Executive with over 20 years experience. Areas of particular expertise include enterprise Agile transformation – training, coaching, ScrumMaster, also, application life cycle product management in commercial enterprise software and platform development. Possesses strong skills as a leader, mentor, coach, achieving great success in developing high performance teams using a blend of technical knowledge and leadership ability with a constant focus on customer satisfaction. Certified ScrumMaster (CSM), Certified Scrum Professional (CSP), Certified Scaled Agile Framework (SAFe) Program Consultant (SPC).
View Upcoming Courses For This Instructor
Project Management Professional, CAPM & MS Projects Instructor
John Niec

John Niec, PMP, has taught PMP Prep classes as a Sr. Instructor for four years and helped thousands of students preparing for their professional certification in Project Management. He has been the manager of a PMO, and he has 15 years project management experience in IT, HR, Quality, & Mergers and Acquisitions. His teaching style is fun and engaging, and he provides real world experience and practical exam strategy in his classes.