Value Stream Management
Forge the path from ideas to dollars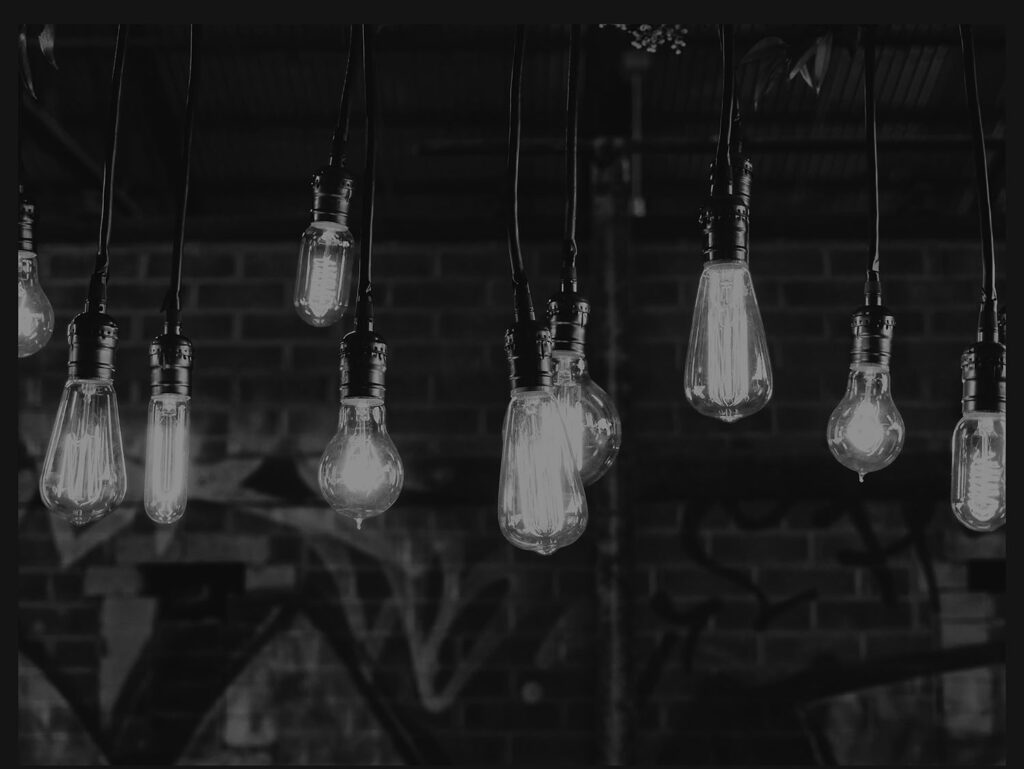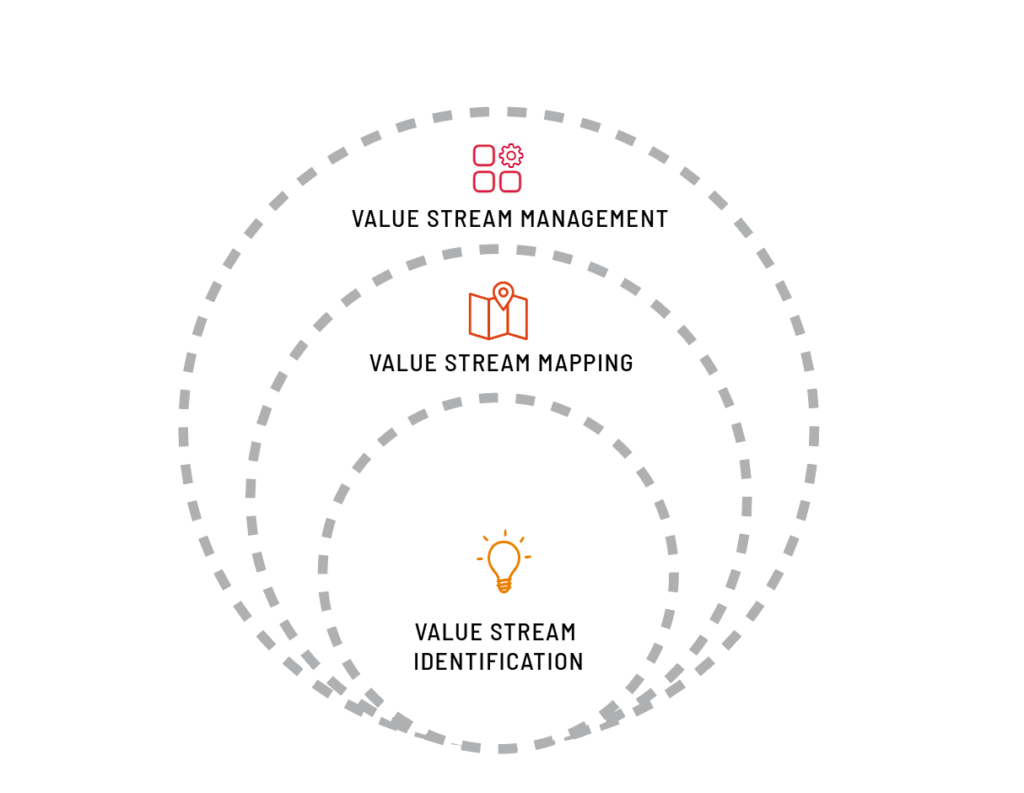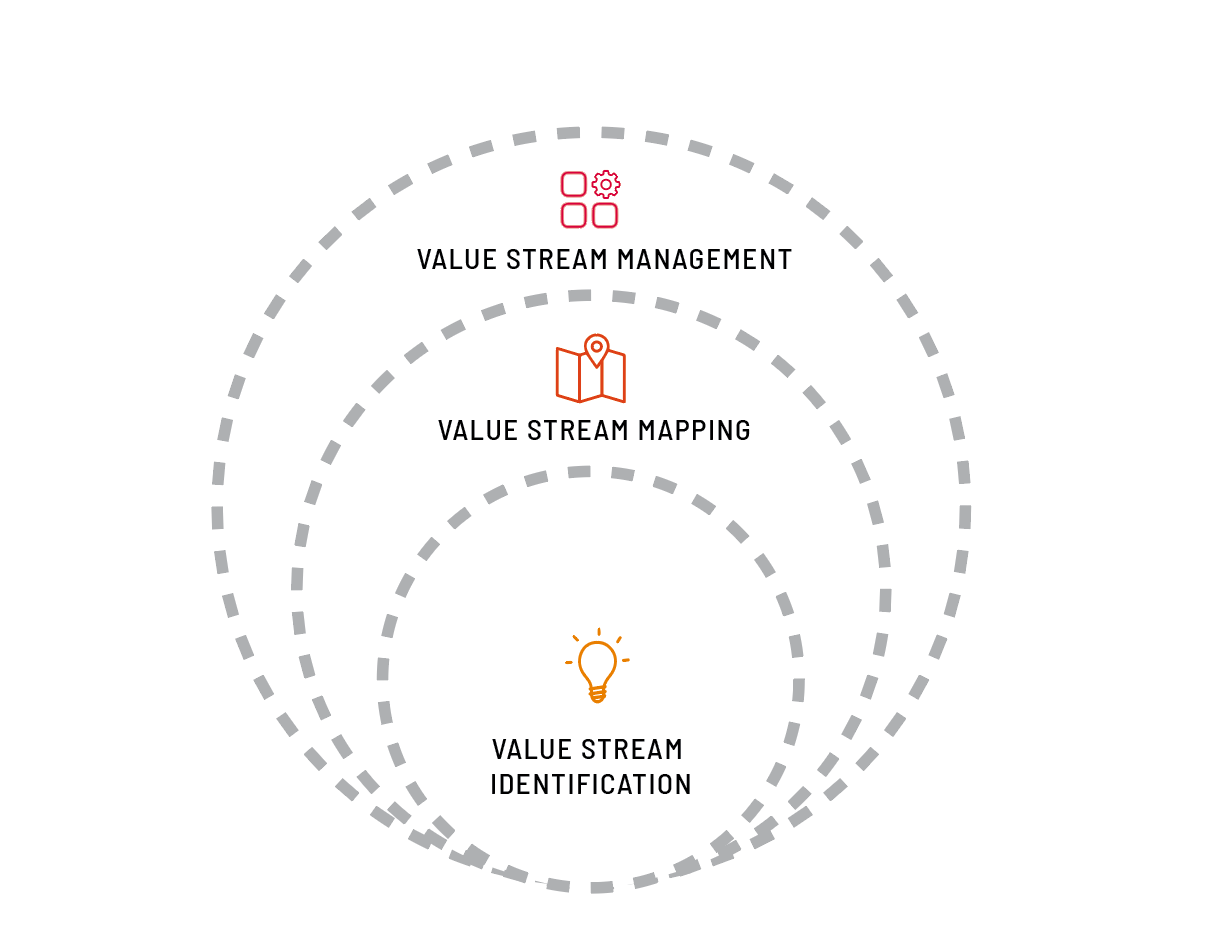 Partner with Cprime to Improve Your Team's Speed to Value Through Organizational Strategies.
A value stream is everything that takes place to provide value to a customer, from ideas all the way to the realization of value by the customer. Value Stream Management services from Cprime help you establish and enhance your value stream management system. The key to success is through organizational strategy: the people, processes and technology must horizontally align in this way for ample flow of value.
Increase Flow & Velocity
Visualize your technology and process gaps with a current state analysis of your process and technology shortcomings. With an end-to-end value stream map, we can increase flow and unlock bottlenecks leading to faster velocity through automation, integration, or configuration. Our experts can flatten your tool stack and uncover process steps that are killing your competitive edge in the market.
Align Your Technology
Your tech stack is what makes a value stream flow. With a combination of technologies, you can build and run products, as well as stitch together workflows. A modern, flat, and scalable tech stack allows you to meet customer needs at the speed required to stay competitive in today's environment.
Value Stream Management
Increase the flow of business values from customer request to customer delivery with a set of tools and practices. We can connect your tool stack to provide a real-time dashboard for seeing flow inside the value stream in order to optimize business outcomes.
Our Approach
Cprime has an assortment of offerings designed for practitioners to executives. These offerings are intended to create alignment, establish OKRs, define value streams, and take a deep dive into value streams.
Value Stream Assessment
Cprime Architects identify the flow of value through people, process and technology to zero in on inefficiencies, bottlenecks and gaps. To conclude, a readout of findings provides clear and specific suggestions and a roadmap to remediate issues.
Value Stream Management Foundations Bundle
Discover your value streams through Value Stream Identification and install and configure Tasktop Viz™️. Through coaching and training, you will learn how to make your value streams visible and highlight bottlenecks, inefficiencies, long wait times, excessive workloads, and sub-optimal work product mixes. This bundle includes a custom roadmap for Value Stream optimization.
Value Stream Workshop
In this one day workshop, participants will use value stream management to discover their development value stream, understand how they create value, discover impediments to value creation and create a set of improvement objectives, backlog items and an understanding of the economic benefits the enterprise can gain from those improvement objectives.
Strategic Roadmapping Workshop
In this two-day workshop, teams collaborate to create a product (or portfolio) roadmap. The workshop combines top-down strategy definition with bottom-up planning to help balance strategic bets and user needs with the necessary support and small feature development required to keep the lights on.