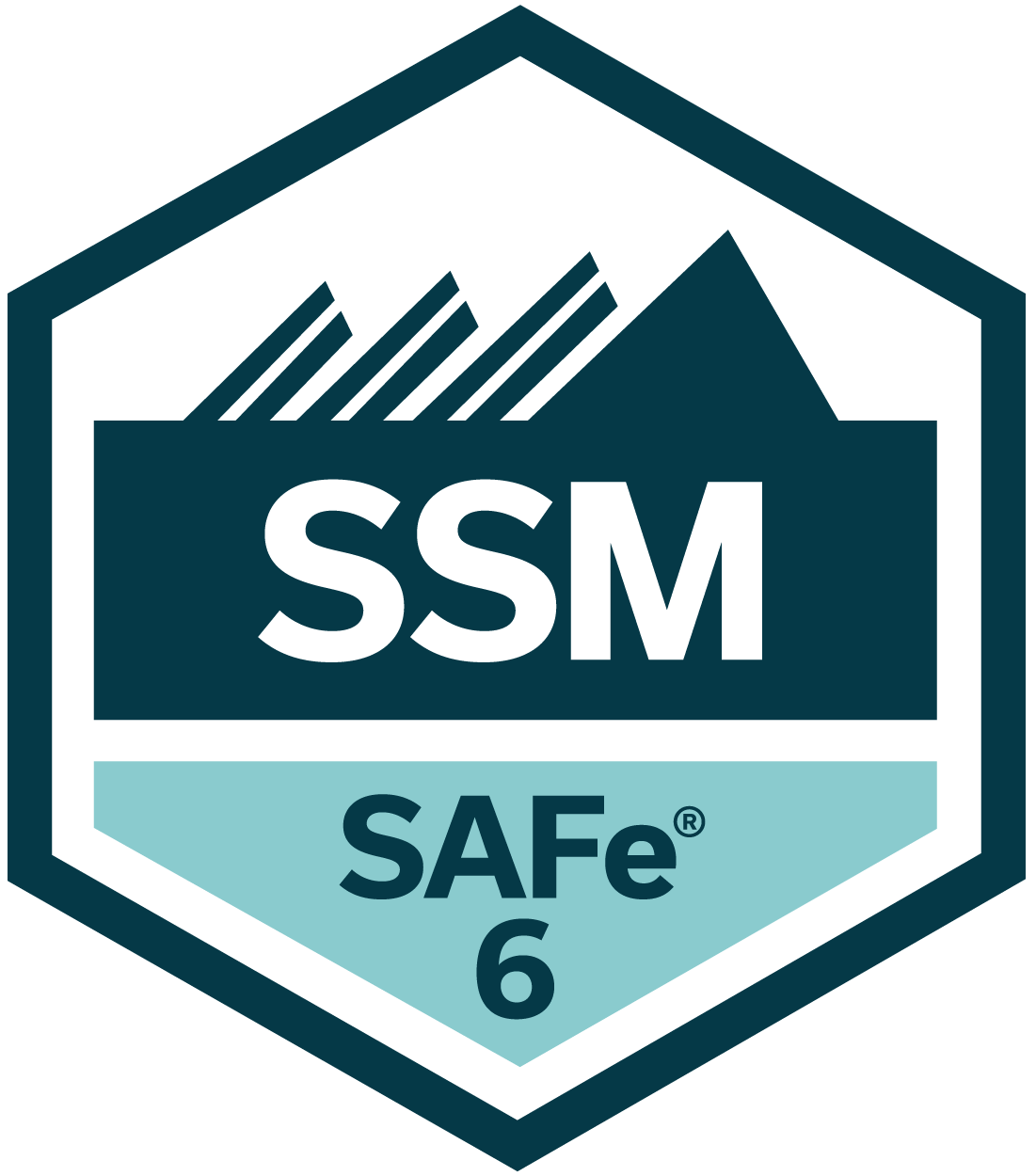 SAFe Scrum Master Certification (SSM)
Cprime learning currently offers courses ScaledAgile has approved to provide the SAFe Scrum Master certification.
Certifying Body
ScaledAgile
Experience Level
Mixed
Role/Function
Agile Methodologies
Requirements
The first step toward becoming an Certified SAFe® Scrum Master is to attend the SAFe® Scrum Master course. This is a requirement, because attending the course provides access to all the study materials and the exam. Note that attending the course does not guarantee passing the exam.
 
Costs
Certification Cost is Included with Course Tuition
Recertification Requirements
$100 Annual Renewal Fee
Exam Details
Exam name – SAFe® 6 Scrum Master Exam
Exam format – Multiple choice (one answer) or multiple select (2-3 answers)
Exam delivery – Web-based (single-browser), closed book, no outside assistance, timed
Exam access – Candidates can access the exam within the SAFe Community Platform upon completion of the SAFe® Scrum Master course
Exam duration – Once the exam begins, candidates have 90 minutes (1.5 hours) to complete the exam
Number of questions – 45
Passing score – SSM 6 = 33 out of 45 (73%)
Language – English
Exam cost – First exam attempt is included as part of the course registration fee if the exam is taken within 30 days of course completion. Each retake attempt costs $50.
Retake policy – Second attempt on exam (first retake) can be done immediately after first attempt. Third attempt requires a 10-day wait. Fourth attempt requires a 30-day wait.