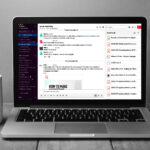 Company details:
Industry: Technology
Company Size: 500+
Location: New York, United States
Products: Digital and SaaS educational solutions
Cprime Services: Migration consulting
The organization operates a platform of digital and SaaS educational solutions. They focus on developing digital curriculum, learning analytics technologies, online program management, and educator professional development services. They serve students, teachers, and educators in the United States.
Recently, the organization successfully acquired several other companies. While these acquisitions were a big win for the company, some growing pains quickly emerged. Following a recommendation from Slack, the organization enlisted Cprime's help to guide a consolidation from four Slack Workspaces to one.
Download this case study to learn more!
Some of the images used were designed by freepik.com