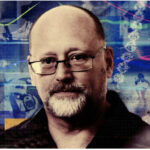 COVID-19 has fundamentally changed the speed at which the healthcare sector innovates.
Rick Koloski, group senior vice president of engineering and architecture at the healthcare firm Medecision, discusses how enterprise agility has helped the business respond to COVID-19—and prepare for what's next.
Learn more about how partnering with strategic consultants such as Cprime and using solutions from Atlassian has allowed the company to thrive in this new normal.
Some of the images used were designed by freepik.com