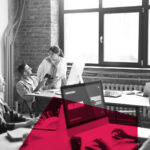 Through their partnerships with large companies in the US and UK, this organization in the marketing technology space derives anonymized data and purchase insights for marketers. Their connected rewards programs also promote customer loyalty and strengthen consumer relationships.
As pioneers in the personalized advertising space, this company is becoming increasingly popular with customers and marketers alike. They have about 500 employees, and over 161 million customers use the company's services every month.
The company was at a crossroads. They had built this walled garden advertising platform but hadn't yet focused on its future as a truly digital, competitive advertising platform.
Download this case study today to learn more about how Cprime provided careful guidance, helping the organization establish product agility practices, adopt a SAFe® Framework, and migrate to Jira Align.
Some of the images used were designed by freepik.com