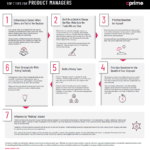 Being a Product Manager can be a tough job, but it is also incredibly rewarding. As more and more organizations shift from project to product thinking, PM's are occupying increasingly crucial, difficult roles.
Download this infographic to learn 7 impactful tips that will help you grow and thrive as a Product Manager in today's climate: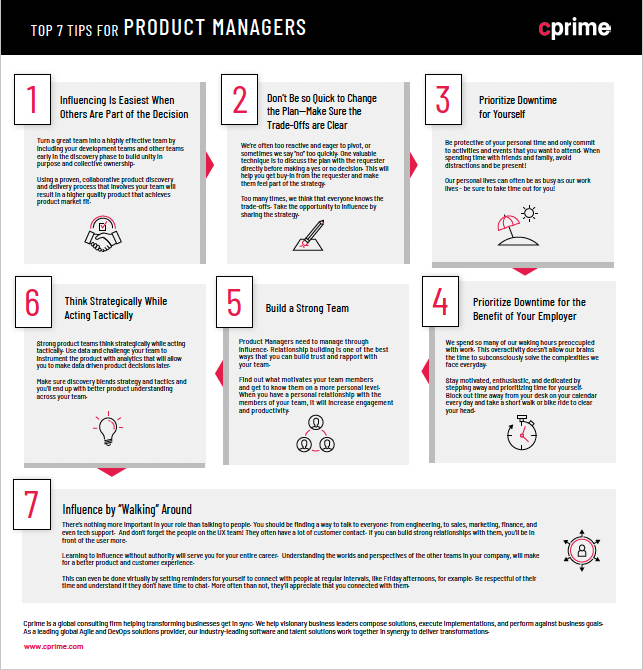 For more useful Product Management takeaways and strategies, download our whitepaper, Product Management: Guide to Thriving as a Product Manager.
Download the PDF version of the infographic here.
Some of the images used were designed by freepik.com