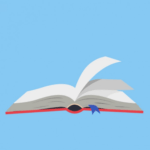 Download our Scrum & Agile Glossary for over 60 terms and definitions to help you grasp concepts of the Agile Methodology and Scrum Development Methods. Use it to study for exams such as the Scrum Master Certification or the PMI's Agile Practitioner examination or just to become familiar with the processes and terms associated with Scrum and Agile methodologies. Find tricks to help you remember Scrum processes, such as criteria for User Stories or how Planning Poker is played.
Agile and Scrum Terms Covered
Agile Methods
Agile Planning
Agile Modeling
Agile Estimation Techniques
Defect
Epic
Planning Poker
Scrum Meetings
Scrum Process
and Many More!
Want to dive deeper? Learn about Agile/Scrum from our Scrum FAQ!
Download the Tool/Template
Some of the images used were designed by freepik.com