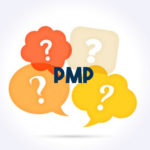 PMP FAQ: How-to Guide for Applying for Your PMP
We receive many calls and emails about what steps are necessary to qualify and earn your PMP. We've put together some general information about the requirements of the PMP as well as a few basic steps to help you understand what needs to be completed to apply for the PMP.
We offer PMP Exam Preparation courses that guarantee you pass or your money back! You earn the required 35 contact hours (more information below), learn the PMBOK, take practice exams, and apply the concepts with real world case studies.
Read below or click the links for information to help you get your PMP!
Description
Areas of focus:
Steps to certification
Eligibility (Requirements/ Prerequisites)
Application Details
About the Exam
Download the Tool/Template
Some of the images used were designed by freepik.com