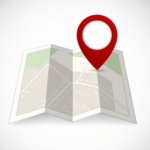 Scrum Guide
Scrum has been used to develop complex products since the early 1990s. This paper describes how to use Scrum to build products. Scrum is not a process or a technique for building products; rather, it is a framework within which you can employ various processes and techniques. The role of Scrum is to surface the relative efficacy of your development practices so that you can improve upon them while providing a framework within which complex products can be developed.
Want to dive deeper?
Learn about Agile/Scrum from our Scrum FAQ
!
Download the Tool/Template