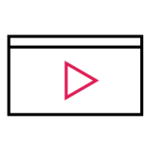 The Atlassian Cloud suite of collaborative tools is becoming the central nervous system for many organizations. Along with the multiple benefits in productivity, innovation, and collaboration that Atlassian Cloud brings, it also introduces new considerations and challenges in securing the organization's data, mitigating security risks, and avoiding a potentially damaging breach.
Watch this video to learn about three important factors to consider when it comes to Cloud security:
Moving your Atlassian solutions to the Cloud? Speak to an expert today.
Some of the images used were designed by freepik.com