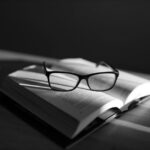 This is a free series of instructional videos for newbies and practitioners. The series covers topics like coaching, agile product design, lightweight planning, and more. If you've struggled to introduce agile methods or you're frustrated by buzzword-heavy books that are overly academic, you'll find this collection to be a breath of fresh air. The series will speak to anyone trying to introduce lasting change, and people who are completely new to agile methods.
This is brought to you by David Hussman, who was the founder of DevJam, which was acquired by Cprime in 2017. He helped scores of coaches and Scrum Masters successfully guide teams with agile methods, and now you can benefit from his experience at your own pace. If you, or someone in your company, is thinking about using Agile for a project, the Cutting an Agile Groove series contains a wealth of techniques and tools for getting the project going in the right direction.
The first three videos are tools for coaches to introduce the least amount of process with real and measurable outcomes. The second set are Lean UX tools / Agile Product Design. The last three videos are an attempt to new breathe life into planning by reframing planning toward learning ideas like discovery and delivery.
Some of the images used were designed by freepik.com