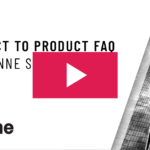 A Brief History of Project to Product Thinking
What Challenges Will Organizations Face When Switching from Project to Product?
What Can Organizations do to Learn More About Project to Product?
Why Would an Organization Consider Moving From A Project to Product Approach?
Customer Centricity in Product Thinking
What are Some Examples of Product
What are the Consequences of Not Moving to Product Thinking?
Is Switching to Product Thinking a "Transformation"?
Some of the images used were designed by freepik.com