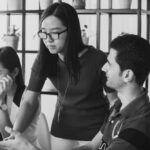 Businesses worldwide, across various industries, are pursuing enterprise agility due to its proven value in delivering higher efficiencies and streamlined performance. The journey to enterprise agility, however, is not straightforward nor simple.
A successful Agile journey requires the best tools that help match your agile maturity level every step of the way. Any misalignment can lead to misleading or inaccurate data upon which critical decisions are made.
Atlassian Jira Align can meet you at your existing Agile maturity, providing your organization with the data and transparency it needs to pivot in a changing world.
Join Cprime's Ali Huda, Enterprise Agility Consultant and Aaron Doperalski, Managing Director; as well as Atlassian's Jeff Skelly, Senior Enterprise Advocate, to learn:
The five maturity levels every enterprise must navigate
What you should expect to see across the different phases of enterprise agility
How Jira Align can support and accelerate your efforts
What maturity level is best suited to successfully implementing Jira Align
Jira Align customer success story
Speakers:
Aaron Doperalksi
Managing Director & Enterprise Coach
Cprime
Ali Huda
Enterprise Agility Consultant
Cprime
Jeff Skelly
Strategic Accounts Lead West
Atlassian
Watch the Webinar on Demand
Some of the images used were designed by freepik.com