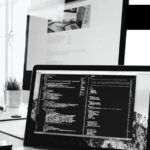 In partnership with:


In an ever-evolving world of hybrid work, many organizations are starting to realize the limitless possibilities of using Slack as a hub for collaboration and efficiency in their organization and are taking advantage of the many integrations offered. Bridging work management in Jira with Slack has been of particular interest to organizations looking to streamline IT processes.
In this 30 minute webinar, we take a look at not only how Jira and Slack can be integrated out of the box, but more importantly, what additional business value we can achieve through custom integration and advanced workflows that we use every day.
We showcase the benefits of using your collaboration tool as a hub for improved efficiency, whether you use MS Teams or Slack.
We compare out of the box integration vs. custom Slack/MS Teams + Jira Integration with NextUp
We show a few examples of advanced workflows that could automate your day to day tasks to drive immediate value
Speakers:
Nicholas Cron
Co-founder & CEO, Nextup.ai
Matthijs Van Leeuwen
Enterprise Solutions Engineer, Cprime
Watch the Webinar on Demand
Some of the images used were designed by freepik.com