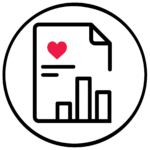 Looking for those leadings indicators that highlight risk? Looking for quantitative ways to drive better application and process enablement? As you implement your plan to execute on your Agile initiatives, you must ensure your Atlassian systems and processes all have business alignment, traceability and are healthy enough to stand one their own. Join us to learn how you can audit, manage and implement an Atlassian application governance strategy that paves the way to optimize for better governance and operational efficiency.
Don't let your tools become a liability to your business!
Using Power Scripts for Jira and our Software & Process Health Reports, we have combined together an advanced Jira administration scripting framework and a complimentary process & system audit report into a powerful Atlassian Solution that helps you highlight and address system configuration issues, hardware and data integrity errors, process inefficiencies and other common issues affecting your transformation and governance initiatives hiding inside your instance. Knock down the walls today!
In this session you will learn:

Best practices for Jira Admins who need to optimize for performance and reduce operational issues
Best practices for Agile teams looking for better productivity and efficiency
How to leverage Power Scripts' scripting framework to run your own custom health reports and measurements
How to leverage the Confluence integration to embed this report in Confluence spaces, baseline and version progress over time
Learning what to look for is half the battle. Let us help you uncover, highlight and improve the performance and productivity of your Atlassian instance. Trend this data over time to ensure your system has a healthy application governance footprint across your people, process and software.
Watch the Webinar on Demand
Some of the images used were designed by freepik.com