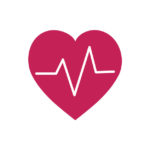 As you plan to scale your agile development initiatives by implementing new projects, adding new practitioners and end users and delivering business value across the enterprise, you need to ensure the health, governance, and overall operational efficiency of your underlying enterprise software solutions.
In this webinar we'll introduce Cprime's Software & Services Health Report. This service analyzes your Atlassian environment highlighting critical process & software issues hiding in your instance.
In this session you will learn how:
*Best practices gleaned from our team of agile thought leaders and technical solutions experts were distilled into an automated audit report *The report can be customized by adding your own specific health measurement and metrics *The report can help you in the laying the solid foundations you need in order to scale and implement governance and best practices.
The frantic pace of innovation, growth and scale can ultimately win over governance, guardrails, best practices and sound management of your underlying software platform.
If you're on the path for agile success, you'd definitely want to join us for this webinar.
Watch the Webinar on Demand
Some of the images used were designed by freepik.com