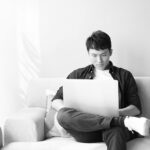 Service Catalog Management provides a single source of truth, a consistent repository where all information on services and service offerings is documented and is readily available to internal and external customers.
In this webinar, we will take a high level view of Service Catalog Management and how it's implemented by Jira Service Management to enhance your ITSM practice.
To learn more about ITSM and JSM join AJ Schmalenberger, Enterprise Solutions Architect at Cprime, as we explore:
The objectives, scope, and the importance of service catalog management to the service portfolio
The difference between a business and a technical service catalog
Service catalog management policies, principles, concepts, methods, and techniques, and how JSM facilitates it
Service catalog management metrics and their value in ITSM
Plus, get a brief demo of JSM and Device 42!
Speaker:
AJ Schmalenberger
Head of Atlassian Consulting, Cprime
Watch the Webinar on Demand
Some of the images used were designed by freepik.com