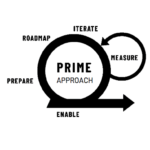 As organizations become more Agile they benefit from increased engagement, transparency, visualization of work and predictable delivery. But that's not always the case. Organizations that are yet to transition to the continuous funding of products and value streams are still delivering fixed business cases bound by time and estimated budgets, thereby foregoing many of the previously mentioned benefits.
In this webinar we'll explore the agile transformation story at NextEra Energy and see how the PMO team leveraged an Atlassian ecosystem including Jira, Tempo Budgets, Tempo Planner, and Structure, to ensure initiatives are on track, value is delivered as committed and is measured without creating extra work, and forecasts show reduced budget variances. The team also managed to do away with lengthy Portfolio status meetings and static PowerPoint reports by replacing them with live dynamic dashboards.
Join Rogelio Martinez (NextEra Energy), Alexander Eck (Tempo), and Briana Hall (Cprime), as we showcase how to leverage the data inherent in Jira to model, forecast and track scope, financials, resource actuals and trends.
You will learn:
How to leverage the Atlassian tool set to improve transparency, visualization of work and metrics
How to get better insight into your business with Tempo time tracking, with reliable reports on productivity, billing & accounting
How to transform a traditional project management into an Agile implementation
Watch the Webinar on Demand
Some of the images used were designed by freepik.com