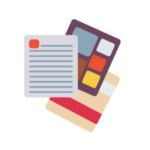 The Principles outlined in the Agile Manifesto provide us with guidance and direction on how to adopt an Agile mindset in our organizations. The eleventh principle in the manifesto states: "The best architectures, requirements, and designs emerge from self-organizing teams".
While this seems to work well for autonomous teams, it proves to be challenging for large organizations with dozens, or even hundreds of teams, who need to share common architectures and design patterns.
In this presentation we present a case study of a large retail organization and explore their transformational journey from a highly centralized/governance-based technology organization to a more distributed/collaborative one. We will review their lessons learned and note success/failure patterns along the way.
At the end, we'll answer the question whether Principle 11 scales or not!
Watch the Webinar on Demand
Some of the images used were designed by freepik.com