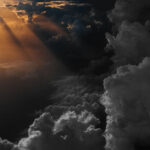 Everyone knows about the "cloud", but what does it practically mean for teams managing applications like Jira, Bitbucket, Jenkins, Qtest, Artifactory, and others? Proprietary workloads can be heavily modified to take advantage of the various services that AWS offers, but third party software needs to be specifically configured with the right combination of cloud services to optimize performance and minimize headaches.
How do you get the uptime and reliability you need while keeping costs controlled? What are the security implications of app data moving across the cloud? What is the best way to scale your tools as your user base grows? What's the best way to even migrate your software to AWS in the first place?
In this webinar we'll hear form Cprime experts as we explore the challenges, questions, and strategies that arise with the most popular DevOps tools in the cloud.
Watch the Webinar on Demand
Some of the images used were designed by freepik.com