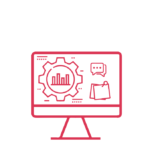 In Part I of this series we focus on some of the key technical challenges that come with using Jira. In Part II, we focus on business considerations and tuning the system for performance.
In this workshop, you will learn:
How to support various Scaling Agile/SAFe® and business team needs
How to to plan and manage key Scaling Agile events or activities
How to manage business team needs, such as tracking progress and aligning estimation methods
How to optimize for performance
We'll use SAFe and the popular Jira add-on, Structure for Jira, for demonstration purposes. However, these lessons can be applied broadly using other methodologies and tools.
Watch the Webinar on Demand
Some of the images used were designed by freepik.com