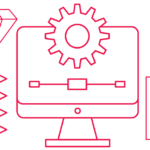 Using Jira to implement SAFe® (or any other form of Scaled Agile framework) can be challenging. It's more than just entering the right data into Jira – you need to be able to apply it effectively as you navigate the complexities of your implementation.
In Part I, we focus on some of the key technical challenges that need to be addressed when using Jira.
Join Brandon Huff, VP, Technology at Cprime, and Phil Heijkoop, Lead Solutions Engineer at ALM Works, to learn:
How to show your teams' work items and progress, and how they roll up into larger goals
How to track your teams' sprints and PIs, find anomalies and blockers
How best to track and allocate team capacity for work
How to slice and dice your Jira data for actionable insights
We'll use SAFe and the popular Jira add-on, Structure for Jira, for demonstration purposes. However, these lessons can be applied broadly using other methodologies and tools.
Interested in Part II? Download it here.
Watch the Webinar on Demand
Some of the images used were designed by freepik.com