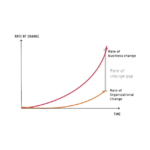 The current definition of Business Agility is as nebulous as DevOps was only a few years ago. Some schools of thought focus on different parts of the business employing agile techniques. While an important step, it proves insufficient to allow the overall business to achieve true agility.
In this session, we will explore the emerging thinking on what is Business Agility and provide concrete examples of organizations who have taken steps to successfully achieve it.
Learning Objectives:
Define Enterprise Business Agility in a holistic fashion.
Articulate real-world examples of Business Agility.
Begin to implement aspects of Business Agility within your organization.
Watch the Webinar on Demand
Some of the images used were designed by freepik.com