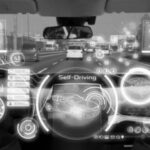 Doing more with less has become the mantra for success. Yet monotonous tasks and manual processes put undue strain on productivity and innovation. What if you could automate time-consuming workflows and enable your team to focus on high-impact work?
Watch this webinar to discover how Generative AI (GenAI), specifically ChatGPT, is transforming workflows across industries. We provide real-world examples of how leading organizations leverage GenAI to eliminate repetitive tasks, deliver insights instantly, and create content intelligently.
You will learn:
How GenAI, specifically ChatGPT, works and its key capabilities
High-impact use cases of GenAI-powered automation
Steps for identifying and prioritizing processes to automate
Best practices for change management when implementing GenAI
Forecasted evolution of GenAI and its future applications
Whether you are an executive seeking a competitive edge, or a manager looking to boost team productivity, this webinar will equip you with actionable strategies to drive efficiency and innovation with Generative AI.
Speakers:
Chris Knotts
Director of Learning, Cprime
Alan Koch
Senior Technical Lead Instructor, Cprime
Watch the Webinar on Demand
Some of the images used were designed by freepik.com