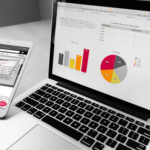 Adopting an Agile software development methodology has long been a pathway to deliver faster, more customer-centric applications. More and more businesses worldwide, across various industries, are striving toward enterprise agility in order to achieve these higher efficiencies and streamlined performance. This journey, however, is neither fast nor straightforward.
To be successful in your Agile journey you need the best tools that also match to your agile maturity. Atlassian Jira Align can get you there.
What maturity level does your org needs to be in order to successfully implement Jira Align? What should you expect to see across the different phases of enterprise agility?
Explore:
Challenges, benefits, and considerations of Jira Align
What you can expect to experience across all five phases of enterprise agility
Jira Align customer success stories
Cprime Panelists:
Dan Teixeira
Head of Global Delivery
Sneha Crews
Managing Director, Solutions Engineering
Sarah Sego
Agile Coach
Michael DiGangi
Senior Consultant, Enterprise Agility
Ali Huda
Enterprise Agility Consultant
Watch the Webinar on Demand
Some of the images used were designed by freepik.com