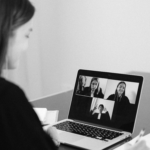 Lean Portfolio Management (LPM) is touted as a world-changing paradigm. A shift that promises to boost productivity, time to market, quality, customer satisfaction, revenue, and a host of other vital business metrics. It promises to transform the organization to a leaner, more agile version of itself, primed to innovate effortlessly and outperform its competition at every turn.
Most organizations who have tried to establish LPM find the reality to be more nuanced than that. These companies end up implementing "Imitation LPM" where actions and some process changes may be in place and functioning, but the real promise of LPM- the increased agility and reduced waste- is not occurring.
Real LPM assumes that work is funded by value streams with teams organized around delivery of products and services that are valuable to customers. This is, perhaps, the hardest part of implementing LPM.
In part 1 of this webinar we explored how signs of imitation LPM show up in an organization's approach to strategy. In this second of our series, we join Michiko Quinones (Jira Align Consultant) and Jean Dahl (General Manager, Scaled Agility) to explore:
How to organize around value streams
Real world examples of organizations who have successfully shifted from imitation value streams to true value streams
The impact to funding and budgeting cycles
Speakers:
Michiko Quinones
Jira Align Consultant, Cprime
Jean Dahl
General Manager, Scaled Agility, Cprime
Watch the Webinar on Demand
Some of the images used were designed by freepik.com